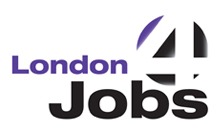 Company
London4jobs re-launches on the job board market with a revolutionary business model aiming to give recruiters the best value for money with the new "Pay Per CV" system.
Recruiters no longer need to pay a flat fee every month to advertise their vacancies and search for candidates without any guarantee for a good ROI. London4jobs is offering unlimited free job posting and access to CV database giving recruiters the chance to spend money only on the relevant applicants for their vacancies.
With prices per CV download starting from as little as £1 register today and find out how London4jobs can save your money.
}
Contact e-mail : helpdesk@london4jobs.co.uk
Tel : 01753 516 000
Contact name: London4Jobs
Contact phone: 0208 123 2096
Contact email: helpdesk@london4jobs.co.uk
URL: https://www.london4jobs.co.uk