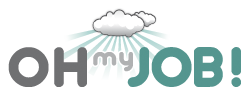 Company
PUBLISH YOUR AD WHERE THE CANDIDATES ARE:
800 million users of Facebook worldwide, including 20 million in France.
87% of French graduates are connected (source Universum 2009) VISIBILITY EXPONENTIAL GIVE TO YOUR JOB!
By applying OhMyJob! and power of viral Facebook , your ad becomes visible to thousands of candidates and their communities of friends .
AMBASSADORS BECOME YOUR CANDIDATES:
Your employer brand is gaining visibility in social and modernity thanks to the presence of your job postings on Facebook .
Contact phone: 01 46 12 11 07
URL: http://www.facebook.com/pages/OH-my-JOB-United-Kingdom/265341083538125