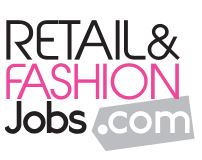 Company
Retail & Fashion Jobs is a fresh forward thinking job board dedicated to the Retail, Fashion and Hospitality industries.
We provide retail professionals with the most comprehensive dedicated retail recruitment job board services available
and have built up an enviable reputation in the market,making us the first port of call for both job seekers and employers alike.
Our depth of experience gives us a huge advantage over our competitors. This has gained us the trust and respect of clients and candidates alike
who recognise they are talking to people who know the retail industry first hand – understanding the tough demands of what it takes to be successful.
From global brands to high street boutiques and everything in between
Retail & Fashion Jobs has a wealth of experience in all areas of retail, fashion, luxury, beauty and hospitality & leisure – both UK and Internationally.
Reasons to choose retailandfashionjobs.com:
A highly trained and customer-focused team who have actually worked and managed in the retail industry and understand the retail recruitment issues you face.
Your own dedicated Account Manager who will work with you to source and select the best talent
Simple but powerful services to enable you to manage your vacancies, responses and candidates – all online.
Cost effective packages, to suit all budgets.
Free Job Posting trial
At Retail and Fashion Jobs we place listening and respect at the forefront of our business relationships in order to build and earn trust.
Honesty and integrity are personal behaviours that we embed in all our decisions
We seek to provide exceptional standards of performance and to deliver service excellence.
We keep our promises.
Call us today on 01743 454 974 and speak to one of our retail experts about your specific requirements.
www.retailandfashionjobs.com

Contact phone: 01743 454 974
URL: https://www.retailandfashionjobs.com