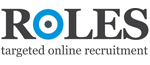 Company
Roles provides a targeted, up to the minute and user friendly jobsite arena for both candidates and clients. Our sites are up-to-date with the latest marketplace developments to help suitable employers and jobseeker's successfully find each other.
Using Roles enables a targeted approach to finding candidates in sectors including:
Green
Energy
Engineering
IT
Recruitment
Smart Metering
Roles is owned by Roles Limited, the home of targeted online recruitment.
For general enquiries regarding Roles.co.uk please call 020 7426 4800.
Contact name: Info
Contact phone: 020 7426 4800
Contact email: info@Roles.co.uk