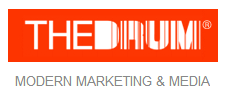 Company
The Drum is the leading marketing and media website in the UK. The Drum has built a reputation for matching professionals within the industry to the best jobs in the marketplace via The Drum Jobs Board, https://www.thedrum.com/jobs.
The Drum Jobs hosts hundreds of jobs across the UK and attracts over 80,000 job seekers to its jobs board every month. We recognise the importance of multi-channel candidate attraction which is why we will combine online, e-mail, social media and print mediums to give our clients maximum exposure for any job vacancy they are recruiting for via The Drum.
Once in partnership with The Drum Jobs, our dedicated editorial team will feature your vacancy alongside relevant news stories, allowing you access to over 30,000 unique visitors each day. In addition to that our marketing team will position your vacancies in front of professionals from within the industry through our 'Top Jobs' e-mail campaigns . It's not just about filling your vacancy, we work to our entirety to raise your brand profile and attract the best talent.
Contact name: Tehmeena Latif
Contact phone: 0141 559 6064
Contact email: Tehmeena.latif@thedrum.com