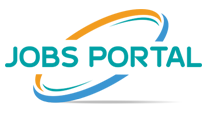 Company
Welcome to The Jobs Portal.
We are committed to offering the most effective free-to-post portfolio of job boards in the market.
We cover all industry sectors and have a growing portfolio of sector-based sites to give additional support to recruiting for some of the most competitive jobs as well as the most niche positions.
Contact name: Paul Doherty
Contact phone: 0844 808 0000
Contact email: paul@jobs.co.uk
URL: http://www.thejobsportal.co.uk/