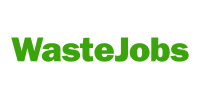 Company
WasteJobs is a specialist waste jobs and recycling job board.
WasteJobs is a job board wholly dedicated to recruitment in the waste and recycling industry sectors. The WasteJobs website specifically targets candidates across all areas of the waste and recycling industry sectors.
WasteJobs is a user-friendly website offering both registered candidates and employers a highly flexible and easy to use interface.
WasteJobs covers a wide variety of job types including – clinical waste jobs, energy from waste jobs, environmental waste management jobs, hazardous waste jobs, jobs in recycling, jobs in waste, metal recycling jobs, recycle jobs, recycling job, recycling manager jobs, recycling officer jobs, recycling operative jobs, recycling plant jobs, recycling sales jobs, solid waste jobs, waste and recycling jobs, waste collection jobs, waste consultancy jobs, waste disposal jobs, waste energy jobs, waste engineer jobs, waste engineering jobs, waste industry jobs, waste job, waste management job, waste management jobs, waste management recycling jobs, waste manager jobs, waste officer jobs, waste planning jobs, waste recycling jobs, waste removal jobs, waste sales jobs, waste services jobs, waste supervisor jobs, waste treatment jobs and waste water treatment jobs.
WasteJobs is a member of the GreenJobs network of websites that includes – ConservationJobs, EnvironmentalJobs, GreenJobs, GreenJobs (Ireland), RenewableEnergyJobs, SolarJobs, WaterJobs and WindJobs.
Contact name: The Waste Jobs Team
Contact phone: +353 (0) 1 678 8590
Contact email: info@wastejobsuk.com
URL: https://www.wastejobsuk.com