Our job multi posting job distribution software is used by agencies and in-house recruiters to cut down on admin and save huge amounts of time posting vacancies to multiple job boards.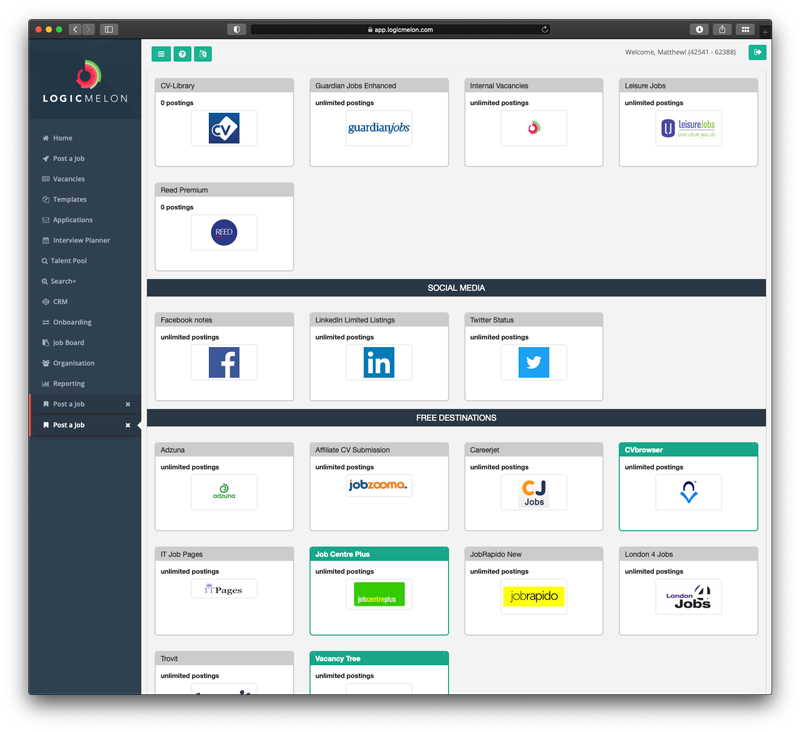 Post job adverts to multiple boards at the click of a button
Write your job ad once and distribute to a choice of hundreds of free and paid job boards. Our job multi posting tool integrates with over 2,000 job boards and a number of social channels.

More applications, reduced cost per hire
Our Multi Posting Job Distribution Platform integrates directly with job boards, your careers site, and various social channels to create a smoother journey for candidates, improving application drop off rates.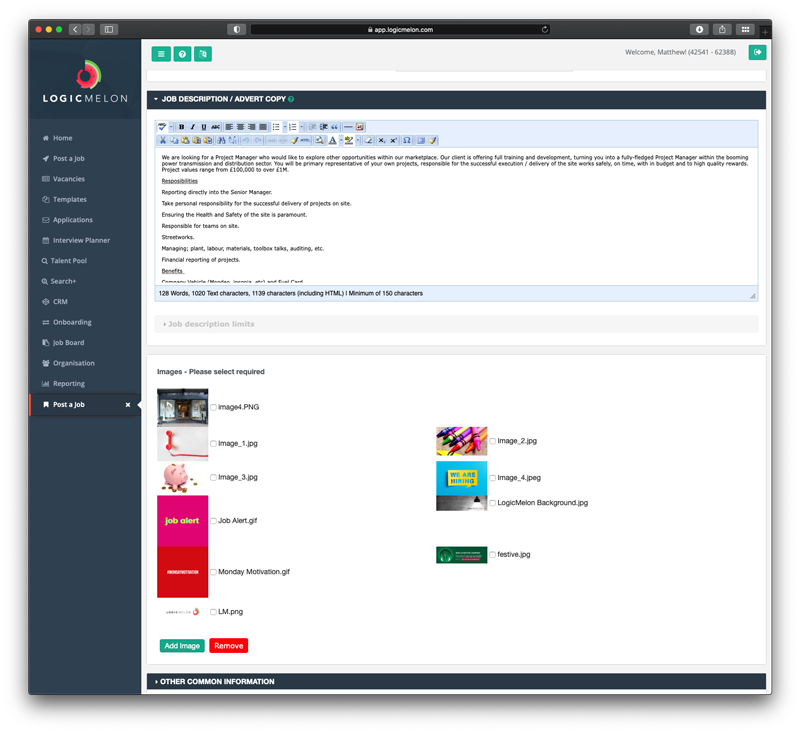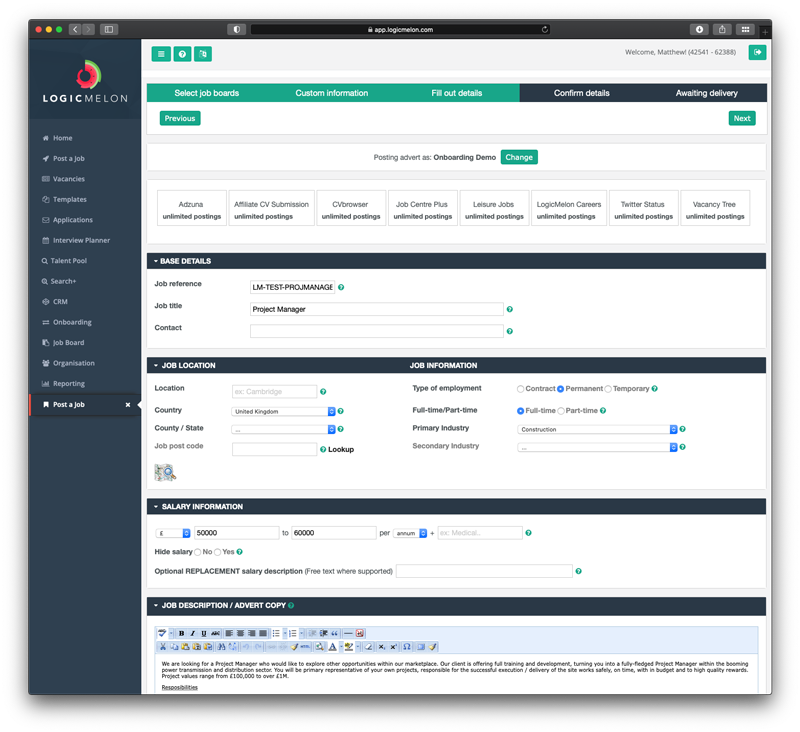 Manage all your applications and candidates in one place
Our Applicant Tracking System system collects all candidate applications in one place and provides clever shortlisting and scoring functionality so you can quickly identify and contact the best candidates.


Centralise your hiring efforts
Handle multiple hiring locations, get brand uniformity – centralise spend – assign access and credits to your team.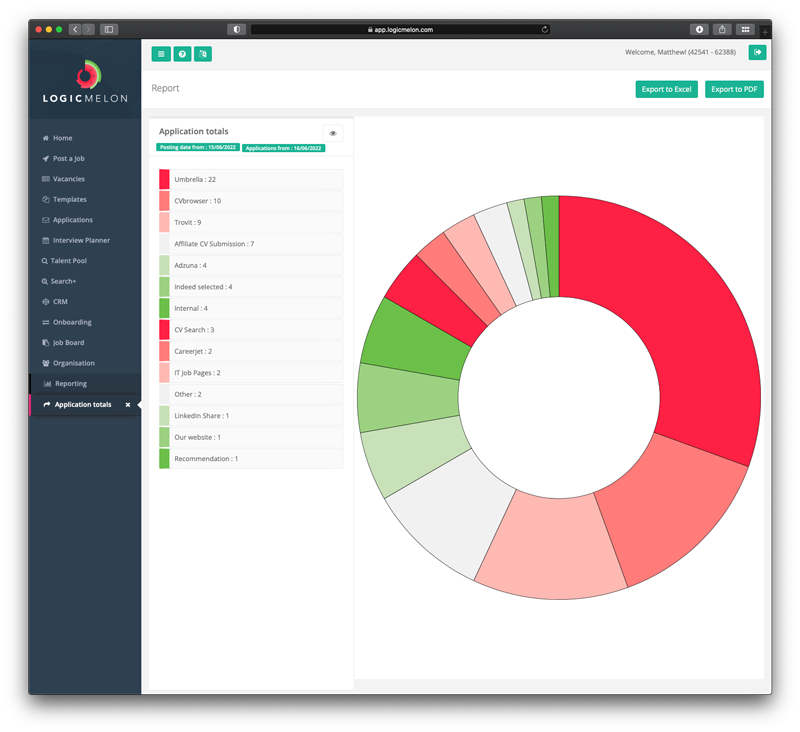 Key Features:
Know exactly where your applications are coming from using our source tracking so you know the effectiveness of your advertising and where your hires are coming from
Create reusable and editable job description templates
Automatically parse and score high volume applications and CV's based on key criteria saving you valuable time
Create candidate shortlists and push them directly to your internal CRM or your LogicMelon TalentPool
Handle multiple hiring locations
Automate 'invite to interview' and 'rejection emails'
GDPR compliant