We are absolutely delighted to see that the winners of the National Online Recruitment Awards – Best Small Recruitment Agency – sponsored by LogicMelon, went to SODA. www.trustinsoda.com
The winner was announced at the 21st annual in-person event on Wednesday 10th November. Given the global turmoil of the past 18 months, the outstanding calibre of this year's Finalists, nominated by jobseekers, reflects the heightened levels of innovation in the online recruitment sector today.
The NORAs received over 9,873 nominations for 489 separate recruitment websites, which the shortlisting Judges then reduced to the Final selection in each award category.
To see the full list of winner's pop over to the NORA site
In between the various entertainment breaks our very own MD, John Salt, presented the award to SODA.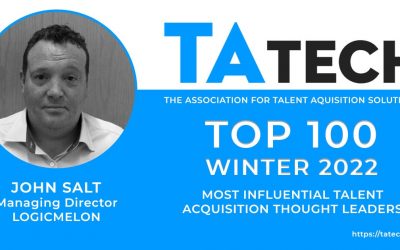 TAtech's 100 Most Influential TA Thought Leaders are, once again, celebrating the innovators and new idea creators in Talent Acquisition
read more
Your information is safe with us. We never pass on details to any third parties. You will only receive communication from LogicMelon.