HR Recruitment
Software
* Fill jobs even faster with LogicMelon – find out how our
HR recruitment software solutions, and expert knowledge can improve your entire recruitment strategy.
Your Complete Recruitment Package
Our cloud based Applicant Management Software is a smart, feature rich, but simple hybrid of easy to use ATS meets multi-job poster and onboarding solution, not to mention all your favourite social media channels.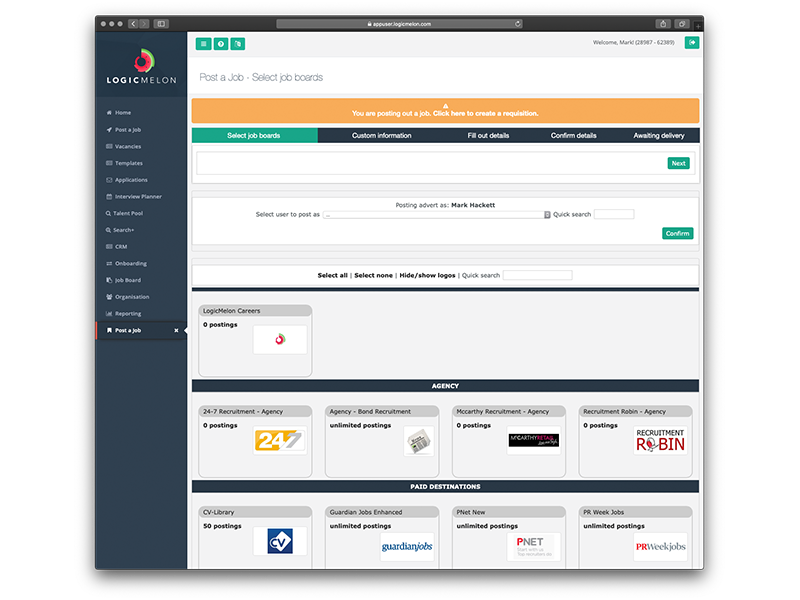 JOB POSTING
Post job adverts to multiple boards at the click of a button
Multi-posting is quick and hassle-free. No more tedious copy/paste/post/repeat – our intuitive interface allows you to post jobs to multiple boards, directly to your company website and across all your social media networks at the same time.
SOCIAL RECRUITMENT
Target and engage with even more candidates using social media
Easily connect with a wide range of candidates. We'll ensure your jobs get maximum exposure by posting targeted adverts on Facebook, LinkedIn and Twitter. With our integrated system, candidates can view and apply to jobs using the same platform, simplifying the application process and improving their candidate experience.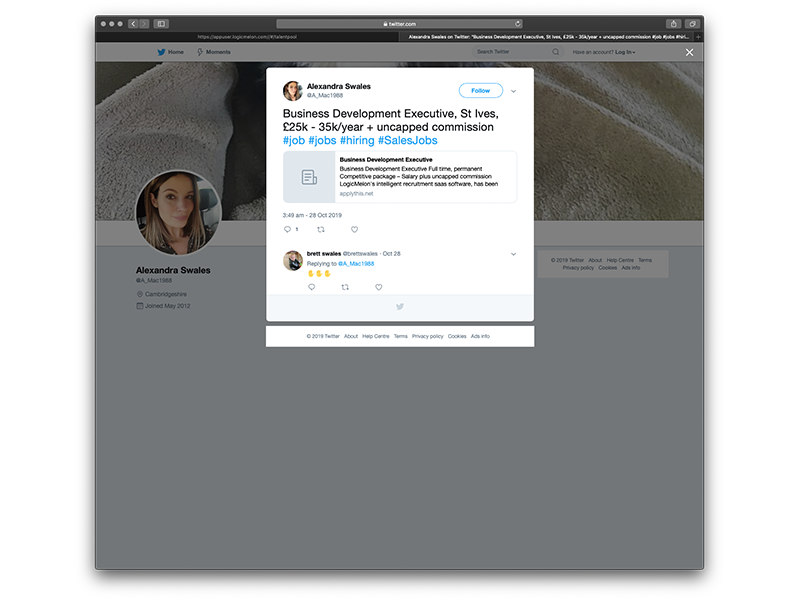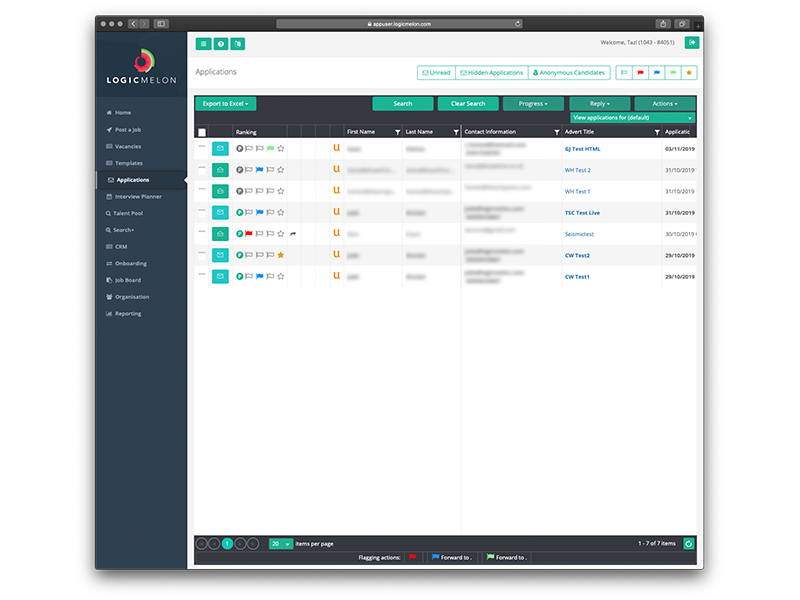 MANAGING CANDIDATES
Efficient candidate management using one simple platform
Track and respond to candidates from one central platform for faster, cost-effective recruiting. Rank candidates, flag CVs and send branded emails to give your candidates a positive experience. Our handy app lets you stay in control – manage candidates on the go anytime, anywhere.
PERFORMANCE REPORTING
Analyse and improve the effectiveness of your job adverts with in-depth performance reporting
Measure the success of your job adverts and generate insightful data. Find out which are the best job boards for your adverts – track trends in their performance to save you time, reduce your costs and improve your productivity.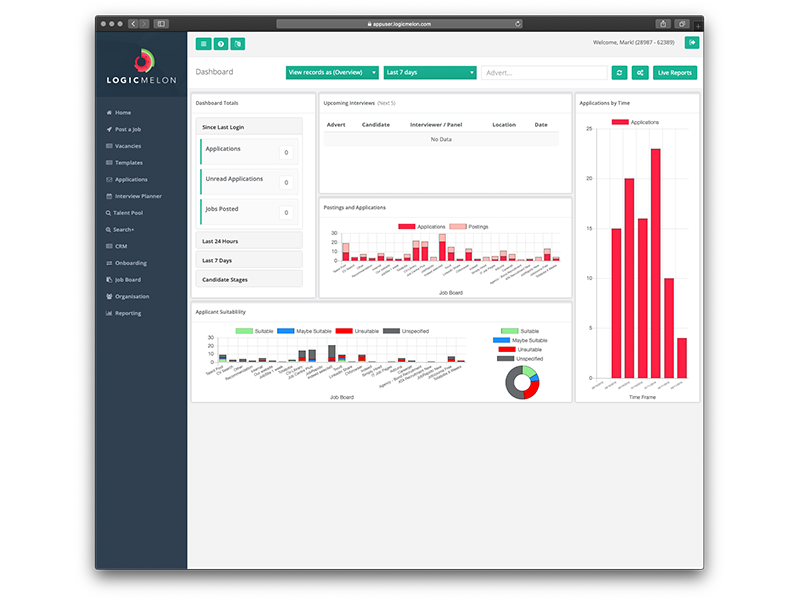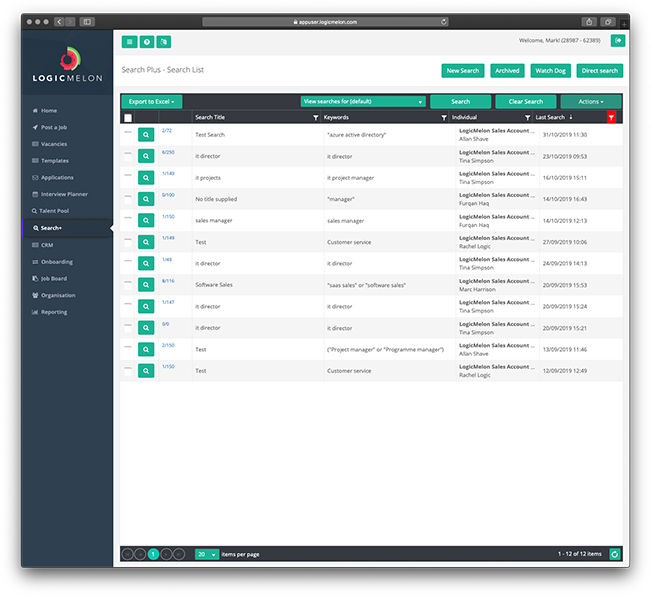 CV SEARCH
Find and engage with people, who are already interested in working with you
CV searching has never been quicker or easier – search multiple CV sources at the same time, matching the best applicants to your roles. Engage with talent who are proactively looking to work in a company like yours.
TALENT POOL
Clever parsing technology gives you a powerful advantage in searching, matching and reporting
The perfect pairing to our core 'Post, Manage and Report' product, our Talent Pool software helps you gain the edge over the competition by enhancing CV searching, candidate matching, analytics and reporting. Increase your efficiency by automating recruitment workflow applications and improving data quality.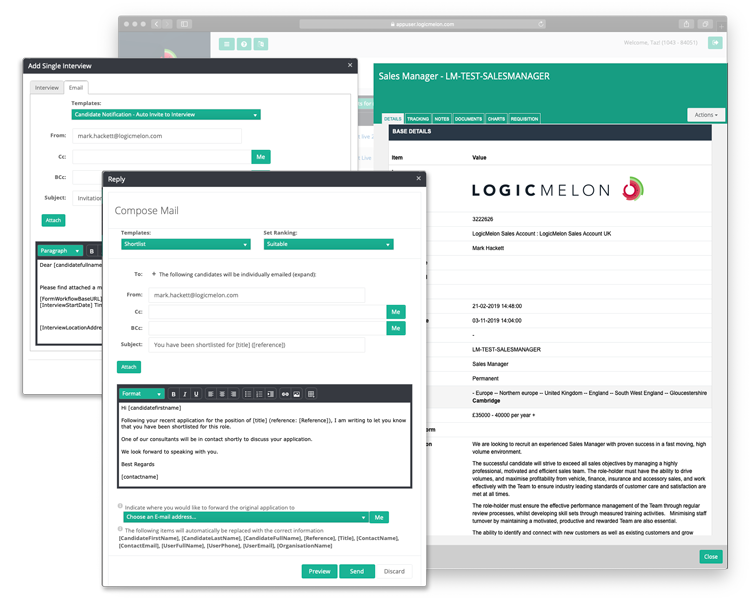 CANDIDATE ATTRACTION
Set your recruitment strategy up
for success with our candidate attraction solutions
Whether it's building bespoke career microsites or creating targeted social media campaigns, our specially tailored candidate attraction solutions ensure your business has a strong presence to find and engage with the right candidates.
Discover how we can help you target, engage and hire the best candidates. Book your free demo today!
Request a Demo