Our Talent Pool Management Software enables agencies and in-house recruiters to build their own resume/CV database, cutting down on recruitment costs and saving time.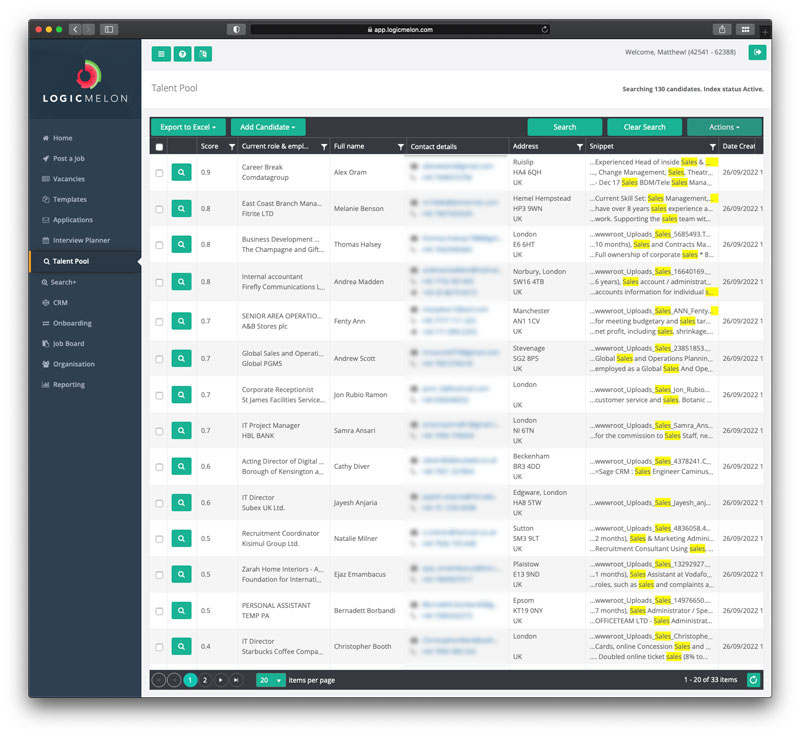 Create a fully searchable internal resume / CV database
Search the profiles of candidates your organization has interacted with before, and easily match them against your live jobs to quickly pinpoint the best talent.
A recruitment CRM that saves you time and reduces your hiring costs
Talent Pool is your internal recruitment CRM that you can use to check for matching candidates before taking your vacancy out to market.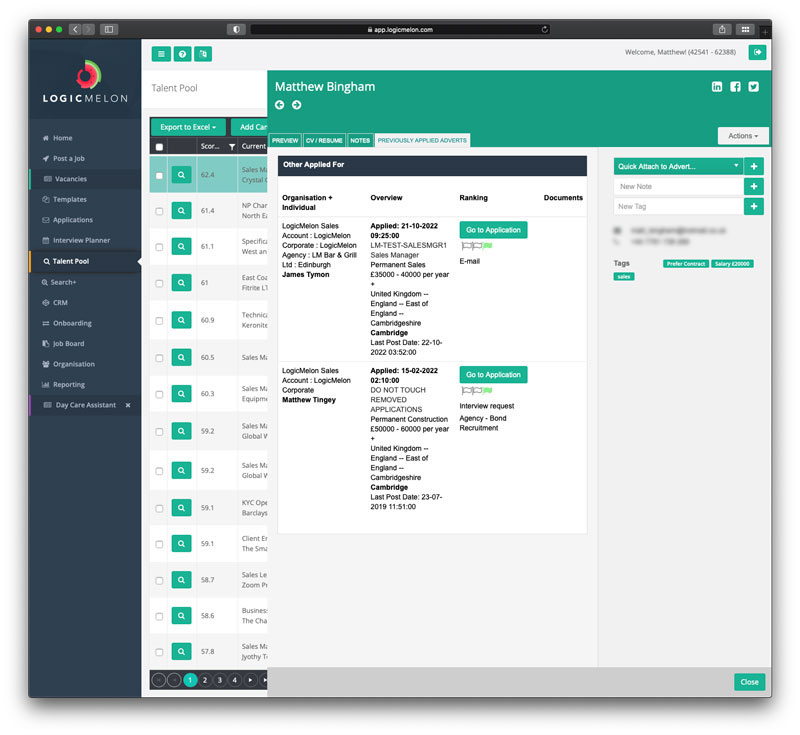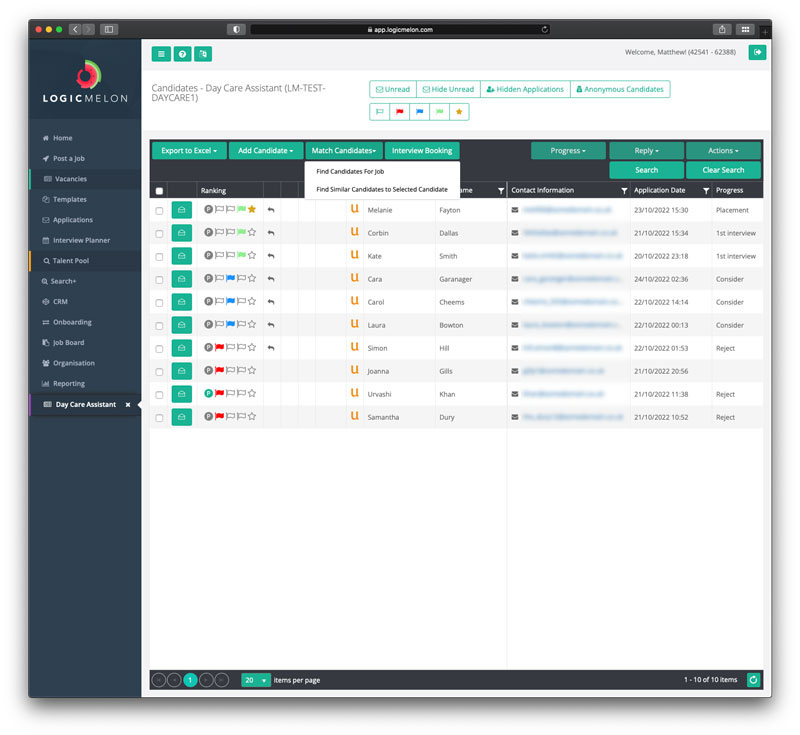 Automatically pinpoint the best talent
Our clever parsing and matching technology will highlight the best matching candidates for you to shortlist and invite to interview.

Deliver a first class candidate experience
Maintain contact with the best candidates and keep them up to date with the best matching vacancies.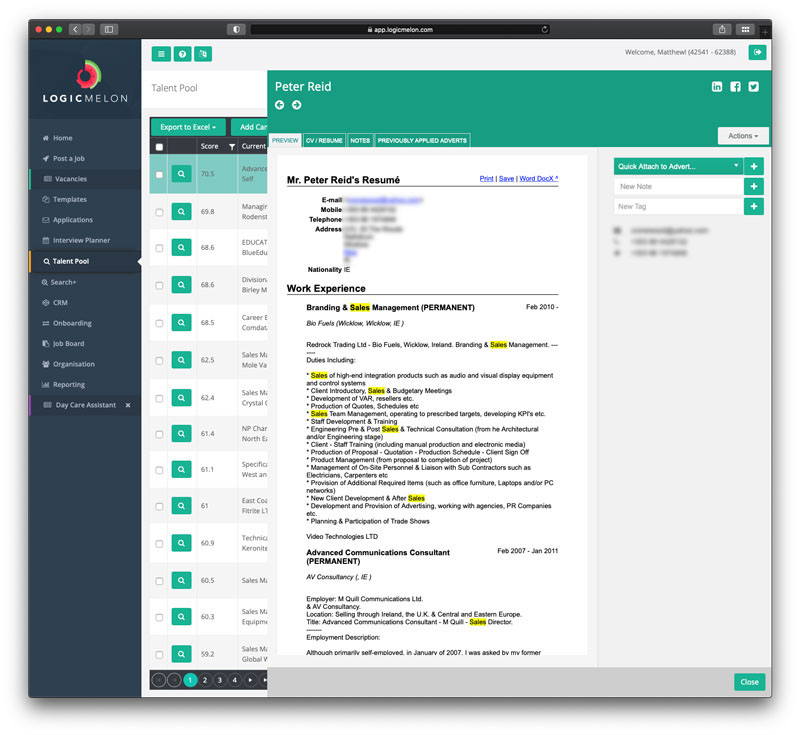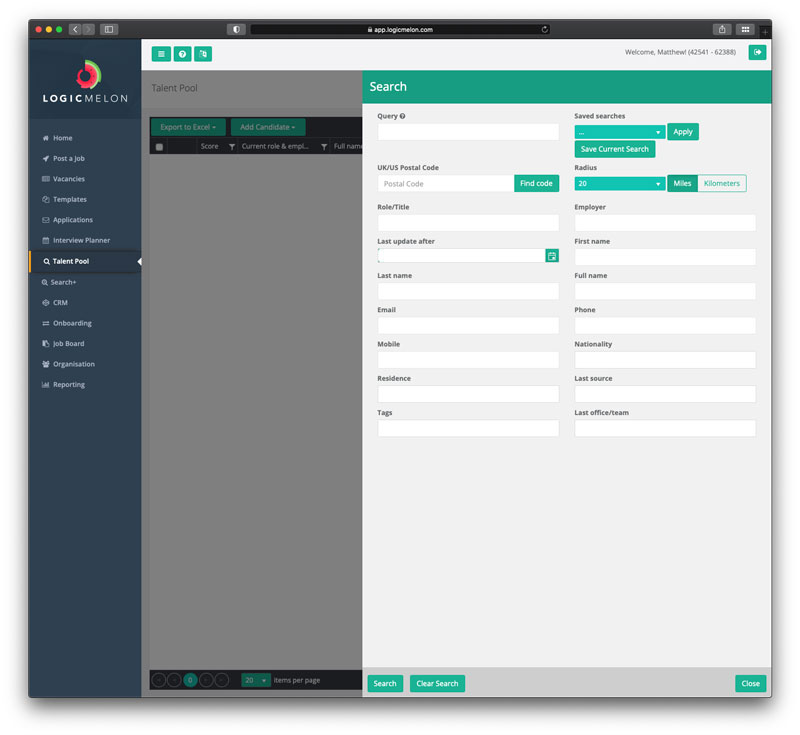 Integrate with Search+ to access multiple resume / CV databases through a single interface
With Search+ from LogicMelon you can search resume / CV databases across multiple job boards though a single interface saving you and your team huge amounts of time.*
*You will need to purchase a search licence directly from your chosen job boards so we can enable the integration.
Key Features:
Integrates with Search+ enabling access to resume / CV databases of over 50+ leading job boards including Monster, Dice, Reed, Totaljobs/Jobsite, CVlibrary and more – contact us for a full list.

Intelligent parsing technology enables you to easily score and highlight the candidates that most closely match your current vacancies.
Talent Pool – your own database of candidates