Change is coming –
hold onto your hats!
In our sector, our forward-looking, thoroughly modern part of the recruitment industry, we've found ourselves having to stay on top of trends, in order to future-proof our operations.Twitter has just surreptitiously launched itself in a hybrid format, with a name harking back to when it was first conceived – twttr – in beta mode for now and only to selected testers, to gauge public reaction.
On our own blog forum alone we have reported on the growth of millennials and digital nomads; on the increasing competition for top talent, especially in key sectors like IT; and on the inexorable rise of new technology and how it's going to change the way we do absolutely everything.
And that means EVERYthing.
Now – almost before we've got used to engaging with millennials and their needs – we suddenly have to cope with Generation Z. So what's so different about them anyway – and how will it affect recruitment?
Well, firstly, new studies are predicting that by 2025 as much as 40% of the workforce will be over 50 and under 23. At the moment it's less than a third.
On top of that there's a move towards different working patterns, with an increase in those looking to work part-time rising from 25% to 28%. And there are more young and older workers taking interest in zero-hours contracts and the gig economy.
It might well be that these age groups are the least likely to worry about job security. Mortgages are no longer the driver for these groups. Almost as if hanging on to their student days, the very young are moving towards rented co-living, where small private rooms are supplemented by lots of communal social space. The main bills are taken care of, and when they're ready to move on, there's another room in another city they can switch to. They can even rent furniture so they don't have to worry about removals and storage. The very definition of a mobile workforce!
The under-23s have never known life without digital. They spend too long on their smartphones – admitted by more than half of them – they buy everything online, although they're more loyal to brands and are more likely to recycle everything, wearing used clothes and sharing possessions. They often skip meals, and rarely drink – although their natural highs, like Instagramming their fresh, non-hungover faces, are supplemented by the unabashed use of marijuana.
But importantly, they are easily led. To GenZ, some influencers are as real as their own families and friends.
Meanwhile younger professionals bring enhanced entrepreneurial attitudes, they change jobs for the right reasons, they're not so bothered about work-life balance because they haven't the responsibility of family life, but they do seek more time than some other groups for personal experiences. In work they seek purpose in their role, to know that they, or the company they work for, has an impact.
And not to be forgotten – they love "free food"! That was a trending phrase among young respondents to recent PwC research into why workers joined, enjoyed, and left their employers. Along with "company discount" and "easy work" – neither of which was mentioned by millennials.
So once we understand that their world is instant, all happening digitally, everything simple, the old ways of recruiting are shown to be lacking a touchpoint. A job ad, a half-hour phone interview and then further meeting might need to be re-imagined. Since GenZ's most-applied-for roles are shown to be software engineers, which account for nearly a fifth of all their applications, you may think about holding those face-to-face interviews live, everyone present in real time – but how about a video stream?
But before you recoil from these demanding, robotic monsters, GenZ is also shown to be very loyal, valuing trust in senior management and colleagues, ethics in a brand, innately diverse and inclusive.
Once you've managed to entice and engage younger workers, then, you may have a loyal and committed, collaborative workforce – and you need to retain them. Make sure they're engaged and stimulated – recent figures have quoted losses to UK business totalling about £30bn a year as a result of diagnosed anxiety, much of that from work stress. And even more that the £8.4bn loss from absenteeism, presenteeism – unmotivated and unproductive staff who are at their desks but not contributing – from mental ill health alone costs the UK economy a further £15.1 billion per annum.
So there you go. Some pre-recruitment tips for dealing with and retaining GenZ workers. They're hard to find, hard to attract, but will end up loyal and collaborative.
Make sure your every digital touchpoint works for them. Keep them engaged, and you should find them an inspiring addition to your teams.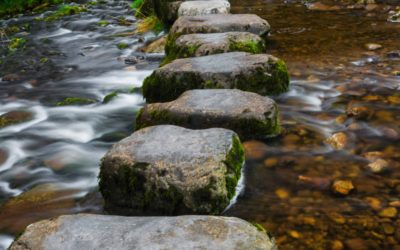 4 Simple Tips for Succession Planning Like a Pro Are you prepared for if (and when) employees decide to leave the business? Succession planning is important to help you fill vacancies faster when they arise, minimising the impact to existing employees and the wider...
read more
Your information is safe with us. We never pass on details to any third parties. You will only receive communication from LogicMelon.