4 Simple Tips for
Succession Planning
Like a Pro
Are you prepared for if (and when) employees decide to leave the business? Succession planning is important to help you fill vacancies faster when they arise, minimising the impact to existing employees and the wider business. But how do you plan for hiring replacements?
There are many reasons why you may find yourself with open positions to fill. Retirement, maternity and paternity leave, resignation, lay-offs, promotion or a change of department are just some of the factors that lead to gaps in the workforce.
Here's 4 simple tips for effective succession planning:
1. Build and nurture internal and external talent pools
• External talent pools bring in new skills and experience to the business, encouraging innovation, creativity and diversity of thought.
• Don't overlook the skills currently within your business – build internal talent pools using these 3 steps:
– Do a skills audit to assess current talent level in the business.
– Get individual employee feedback (in one-to-ones and performance reviews) about their motivations, ambitions and desires to understand how they want their career to progress and develop.
– Identify cross-overs in skills, so that when a role does need filling, you may be able to find a current employee who's suitable. This saves time and money, retaining the knowledge and investment spent in hiring and training an employee.
2. Create a culture of learning which encourages knowledge sharing
• Enable knowledge to be shared between team members. It's no good having highly-knowledgeable, highly-specialised individuals who hoard their expertise – if they leave the business, this knowledge leaves too, meaning a potential deficit in talent.
• Give employees the opportunity to learn about different departments. Cross-training employees improves knowledge and performance, builds relationships, and gives insights into how departments can work together in the most effective way to meet business goals.
3. Utilise HR and Recruitment metrics
• Use your applicant tracking system or HR software to look at key recruitment metrics such as average tenure – this helps you anticipate when people are likely to leave, so when the time comes you will have the budget and resources needed to fill vacancies quickly.
4. Improve retention and reduce need for replacements
• Combine data with qualitative feedback – candidate experience surveys, staff surveys and exit interviews give you valuable insights to help improve hiring and employee experience, reducing staff turnover and aiding your ability to retain talent in the business.
Succession planning needs to be tackled head-on with a proactive approach. Harness internal and external talent pools, encourage knowledge sharing and use recruitment analytics to fill vacancies quickly. This will help you stay competitive in attracting, hiring and retaining talent for your business.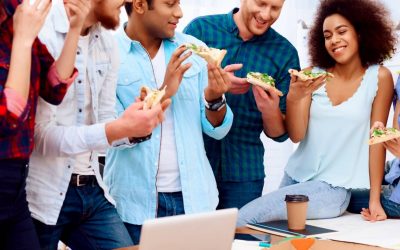 ​Empower your Employees to Champion your Company Culture We're always told how important company culture is to your employer brand and your ability to attract talent. But there's a disconnect between this term and the people who apparently experience it every day –...
read more
Your information is safe with us. We never pass on details to any third parties. You will only receive communication from LogicMelon.