Who do you want
to work for?
Why??
Twitter has just surreptitiously launched itself in a hybrid format, with a name harking back to when it was first conceived – twttr – in beta mode for now and only to selected testers, to gauge public reaction.
The findings are based on data from more than 610 million users of the site, 24 million of them in the UK, and the way they interact with prospective employers.
As well as how likely they are to stay.
Good news for these companies, some of which have recently been hitting the headlines for more negative reasons.
Even though it's Google who reportedly paid out an average £226,000 to each employee in pay and bonus last year, it is Amazon – in the spotlight lately for not going far enough to reduce its carbon footprint, and facing rebellion from warehouse staff – which topped the list.
JP Morgan – criticised for moving teams to Frankfurt ahead of Brexit – and Sainsbury's, also under fire for being Greenpeace's 'worst in class' on plastic packaging, took the next two spots.
Interestingly, this is quite a shift from last year. Only two of this year's top ten were there last year, with Amazon comfortably, but less remarkably, taking the number 7 space. JP Morgan was one higher, in sixth.
The research considered four core areas: the rate people viewed and applied to jobs; engagement with employers via their career pages and new followers gained; the number of non-employees connecting with existing employees; and retention of employees for a year or more.
Super-important bearing in mind last year's 13% rise in employees saying they were looking to move on.
There was also a shift overall away from retail and luxury goods towards renewables. And while London was still popular with searchers, there was a definite move towards cities and towns outside the capital. Companies based at numbers 4, 15, 20 and 22 are headquartered respectively in Brentford, Leeds, Northampton and Windsor.
But it shows that never before has the employer brand, the impression the candidate takes away, been more important – the data runs across millions of interactions and data cannot lie!
Amazon is obviously doing something very right, and very appealing, for real candidates. Whatever social media would have you believe.
Subscribe below and stay in the loop for more insights on employer/employee engagement.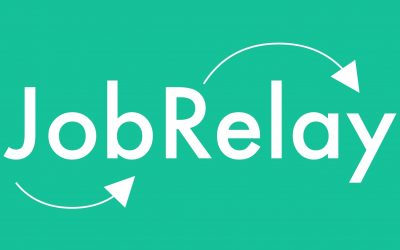 With marketing automation high on the agenda of most recruiters and the dominance of WordPress in the recruitment space, Highrise Digital has launched a new service to help recruiters automate posting jobs to their WordPress websites, slashing the cost of a...
read more
Your information is safe with us. We never pass on details to any third parties. You will only receive communication from LogicMelon.