6 Diversity Interview Questions
Would you fancy trying a variety of delectable cuisines or sticking to a single flavour for the rest of your life? Most certainly, the majority of us would relish the opportunity to savour diverse culinary experiences. Similarly, organisations today value diversity, equity, and inclusion (DEI) metrics, which support the harmonious functioning of individuals from various races, ethnicities, genders, abilities, and religions.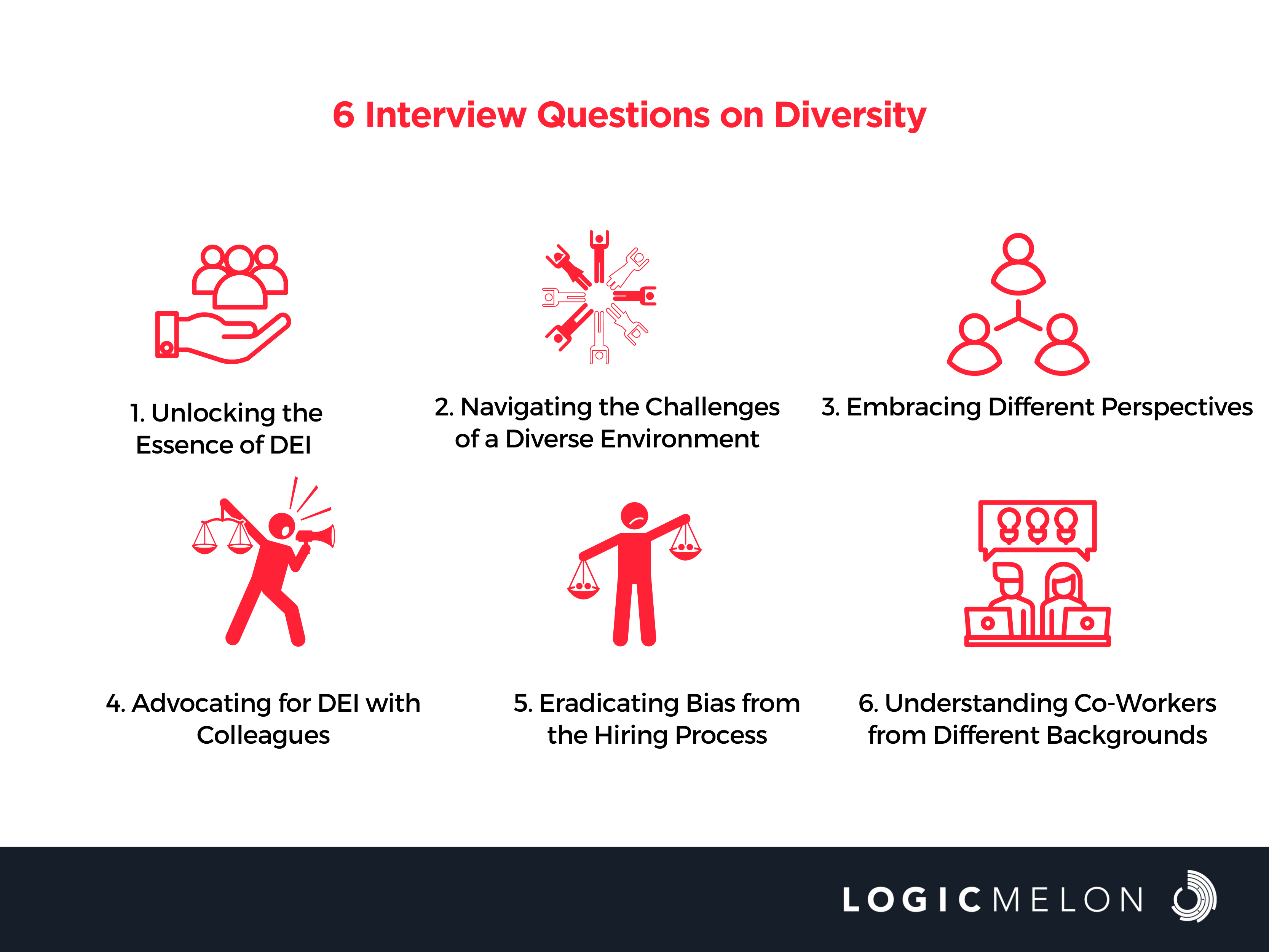 1.  What does diversity, equity, and inclusion (DEI) signify to you? And why do these values hold such importance?
When interviewers pose this question, they aim to evaluate your understanding of diversity and inclusion policies and the significance of incorporating them into achieving organisational goals efficiently and effectively. Additionally, they seek to gain insight into your personal interpretation of these values.
2. What is the most challenging aspect of working in a diverse environment?
If you have prior experience working in a diverse environment, answering this question truthfully would be ideal. Alternatively, you could also draw upon the wisdom of someone who has thrived in such a setting and learn valuable lessons from their experiences. Among the challenges encountered in a diverse workplace, language barriers are often a notable hurdle to overcome.
3. What is your approach to understanding perspectives?
Thriving in a diverse environment is not as daunting as it may seem. It merely requires teamwork and concerted efforts to establish meaningful connections. This question aims to uncover your approach to bridging the gap between yourself and your colleagues. Craft your answer to demonstrate your recognition of the power of relationship building.
4. How would you advocate for DEI with colleagues who do not understand its importance?

Interviews often include questions designed to assess your ability to translate your values and beliefs into action. This particular question aims to determine how you would advocate for DEI with colleagues who may not fully grasp its importance. Essentially, the interviewer seeks to ascertain whether you actively combat discrimination by identifying and addressing instances of bias within the workplace and treating all coworkers fairly, particularly those from underrepresented groups.
5. What steps will you take to eliminate bias from your hiring process? 
We are all aware that bias exists all around us. This question demands an honest response. If you have previously encountered bias, utilise that scenario to illustrate how you handled it. Share the steps you took to overcome bias and propose ways to foster an inclusive and diverse workforce. A management team that embraces diverse cultures and differences enhances employee morale and contributes to higher retention rates.
6. How do you build your understanding of coworkers from different backgrounds?

Employers often inquire about diversity, equity, and inclusion in the workplace to gauge how well candidates accommodate individuals from diverse backgrounds and ethnic cultures. It is crucial to familiarise yourself with your coworkers on a personal level to facilitate collaboration in pursuit of organisational goals and objectives.
Frequently Asked Questions
1. What are the differences between diversity, equity, and inclusion?
What sets diversity, equity, and inclusion apart? Diversity refers to the representation of individuals in the workforce, encompassing various aspects such as gender, age, ethnicity, and physical and neurodiversity. Inclusion pertains to how employees experience the workplace and the extent to which organisations embrace all individuals. Equity advocates for equal treatment while considering the unique circumstances of each person.
2. How do you prepare for diversity questions in an interview?
When interviewers broach the subject of diversity, they anticipate candidates to delve deeper than standard interview questions. Researching the company's values and history is imperative to identify commonalities and differences between your own values and those of the organisation. While preparing composed answers, remember to remain authentic in your responses.
3. What are the challenges of working in a diverse environment?
Working in a diverse environment presents several challenges, such as miscommunication, conflicting ideas, slower decision-making, and implementation. Addressing these issues is vital for fostering a positive company culture and enhancing the employer's brand.
Closing Thoughts – Embracing a Diverse Future
Cultivating diversity, equity, and inclusion begins with the hiring process. 61% of employees believe diversity and inclusion strategies are beneficial and essential. These principles call for treating everyone equally, irrespective of historically underrepresented groups or identity-based discrimination. Diversity encompasses various aspects, including educational qualifications, religion, background, disabilities, and unique traits that contribute to a rich and diverse workforce. Embracing a DEI mindset commences with a commitment to continuous education. Future employees must recognize and value individuals from diverse backgrounds and perspectives as integral contributors to organisational success.
LogicMelon
Award-winning recruitment software that will find, attract, hire and analyse the way you want to work. At LogicMelon, we have experienced software recruitment marketing specialists to help you build effective recruitment solutions supported by the best customer service you'll find anywhere!
Email: sales@logicmelon.com or call LogicMelon (UK) +44 (0) 203 553 3667 (USA) +1 860 269 3089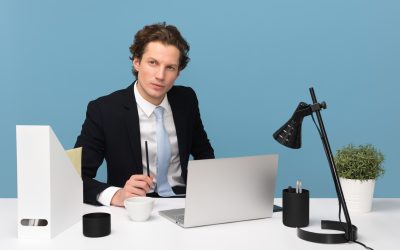 Recruitment crisis management requires adaptability, strategic thinking, and a proactive approach to address talent shortages and avoid disruptions.
read more
Love what you're reading?
Subscribe today and get insights straight to your inbox