Recruitment Process Outsourcing: Everything You Need to Know
Handling the recruitment process requires a dedicated team and proper resources to have a process that benefits your company. At the same time, the recruitment process is necessary for the growth of your business. What if you could outsource the entire recruitment process? Recruitment process outsourcing is all about an external agency handling your hiring efforts for your company.
When you are in the growing stage of your business, having a dedicated team for recruitment might not work well for you, but this does not mean you can handle all the recruitment needs yourself.
You still need good candidates to join your workforce, properly screen them, and assess them for the cultural fit of your company. 
Delegating all the hiring needs to someone specialising in this will significantly help your company's growth.
What Is a Recruitment Process Outsourcing?
Recruitment process outsourcing (RPO) is a form of business process outsourcing where a third-party service provider handles all your recruitment needs.
This process is designed to minimise the involvement of the HR department in the hiring process and bring qualified candidates to the workforce.
The RPO service provider handles all the recruitment processes and is responsible for finding a qualified candidate for the employer they are in business with.
What Are the Different Models of RPO?
No one model suits the needs of every business. The following are the different types of recruitment process outsourcing models:
End-to-End RPO 
An end-to-end RPO is used for any business model that needs its entire recruitment efforts handled. Even global-scale businesses can choose this RPO model.
Service providers in this model offer all the recruitment tools and are usually cost-efficient.
Companies can benefit from this model as they also increase employer branding by adding qualified permanent hires.
Project RPO
This model is also similar to the end-to-end model, but it specialises in quickly bringing new employees to your organisation.
They mostly work on a project basis and are the best model to employ when you need to start a new department quickly.
 On-Demand RPO
The on-demand RPO is a model that acts much shorter term than the project RPO. 
Recruiters join your team to attract and hire more talents for your organisation. This generally happens when there is a spike in hiring.
Since this is not long-term, it lacks the benefits of an end-to-end RPO.
How Is RPO Different from Traditional Recruiting Methods?
In a recruitment process outsourcing model, the external service provider works like an in-house recruitment team for your company.
The main difference is that an RPO team brings a lot to your organisation by offering in-depth knowledge about the recruitment process and helping to find the right candidate for you.
For instance, in a small-scale business, the HR team usually has multiple tasks besides recruitment. This might not have a fruitful result in the long run.
The recruitment process outsourcing strategy can benefit your organisation from expert recruiters who understand the job market and work towards changing the entire recruitment process of your company.
What Are the Advantages of Recruitment Process Outsourcing?
An employer can outsource their recruitment needs and enjoy the following benefits that come with it:

Higher Quality Candidates
The main objective of a recruitment process outsourcing strategy is to get your organisation's top talent.
An RPO service provider ensures they spend the appropriate resources and energy getting the best candidates for your workforce.
RPO providers have access to the database with the appropriate candidates, and their reach usually extends globally.
This can help you get a diverse workforce for your organisation, improving your employer brand value.
Reduces the Cost
When you get into business with an RPO provider, you can measure their productivity using the recruitment metrics that are also applicable for in-house recruitment.
They are measured with recruitment KPIs, such as time, cost, and quality of hire.
Since their productivity depends on finding suitable candidates in a shorter time, they typically hire quicker when compared to in-house recruitment.
This helps in reducing the cost of hiring new candidates compared to traditional recruitment.
Scalable Permanent Solution
When you plan to grow your organisation, you need to get in employees for new departments as quickly as possible.
Having a flexible solution that works for your scalable needs is the best way to handle the growth of your organisation.
Without external help, it might take a long time to get the new department up and running. This can work against you long-term and cost you a lot.
Based on the needs of your business, you can scale up or down the RPO recruitment efforts.
Access to Various Tools
When it comes to recruitment, you need access to various tools that will help make the recruitment process much more manageable. 
This might not be possible for you when you need to cut costs on recruitment or when you are a small-scale business expanding.
RPO providers usually have many tools that are useful for faster recruitment. 
The following are some of the tools that an RPO service provider might make use of:
Applicant tracking system.

Candidate relationship management software.

Internal talent pool platform.
Better Candidate Engagement
Offering a good candidate experience helps your company in multiple ways. 
When it comes to attracting top talent, candidates love to work with a company with a reputation for a good candidate experience.
Keeping the candidate engaged helps you with that since the RPO service providers work for your recruitment needs. 
Even when it is time-consuming, they work towards improving candidate engagement.
Improves Employer Branding
A good brand image for your company goes a long way in attracting new candidates. Every top candidate would prefer a company that has a good reputation.
An internal HR team working towards this significantly reduces the time they spend on other tasks.
A dedicated RPO team acts for the company's benefit and help build an employer brand.
An RPO team devises various methods to highlight the recruitment efforts and their candidate engagement to attract top talent. This promotes your company as the right workplace.
Global Compliance
Building your business on a global scale requires a lot of effort and proper planning.
Regarding the recruitment process, you need to follow various standards and compliances based on the regions your business operates in and the nationality of your candidates.
Keeping track of these compliances can become a challenging task. You need to ensure that you are on the right side to process the recruitment data without getting into any legal complications.
An RPO service provider can help you handle all your global recruitment needs, while following all the global compliances.
Provides Better Insights
To constantly improve your recruitment process, you must keep track of all the metrics, as well as process a massive volume of data to develop efficient recruitment strategies.
This is difficult with a small team for recruitment. This is mainly because the technology is expensive, and it takes an expert to handle all these data and interpret them.
Also, the company would have access to only a limited data set. An RPO team will have data from their own experience, looking for patterns in the job market and handling the data using their technology.
Reduces the Burden on the HR Team
As mentioned earlier, the HR team has a lot of responsibilities that go beyond recruitment. 
When you outsource the hiring needs for the company permanently, you make space for the HR team to concentrate on other tasks.
This gives them the much-needed time and space to develop their skills, look out for the employees, and develop ways to engage them.
Frequently Asked Questions
1. What are the tools used in a recruitment process outsourcing?
An RPO team usually makes use of the following tools for efficient recruitment:
Applicant tracking system.

Candidate relationship management.

Talent pool. 
2. Is RPO necessary for your business?
Choosing to outsource your recruitment needs depends entirely on the size of your organisation. For a large-scale organisation, RPO can provide you with various benefits. Some service providers even have plans that support small-scale businesses.
3. What are the advantages of RPO?
Higher quality candidates.

Reduces the cost.

Scalable permanent solution.

Access to various tools.

Better candidate engagement.

Improves employer branding.

Global compliance.

Provides better insights.

Reduces the burden on the HR team.
Conclusion
Bringing in a permanent solution for all your hiring needs has many benefits. You must also look after all the models that will work well for your organisation. If your business needs to bring in new employees for their workforce but cannot spend much on the recruitment process, you need to opt for recruitment process outsourcing.
LogicMelon
Award-winning recruitment software that will find, attract, hire and analyse the way you want to work. At LogicMelon, we have experienced software recruitment marketing specialists to help you build effective recruitment solutions supported by the best customer service you'll find anywhere!
Email: sales@logicmelon.com or call LogicMelon (UK) +44 (0) 203 553 3667 (USA) +1 860 269 3089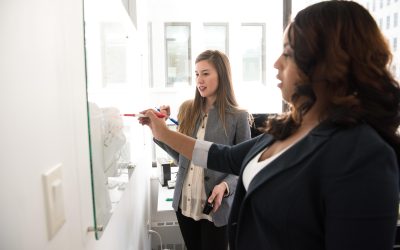 Transfer of knowledge is essential in the workplace to ensure that the employee understands the activity to be performed.
read more
Love what you're reading?
Subscribe today and get insights straight to your inbox