8 Efficient Ways to Improve Employee Engagement
Increasing your employee engagement is a mandatory step for your organisation's goals. An employee dedicated to the development of your organisation will show an increase in productivity and offer better services to your customers.
On the other hand, irrespective of the scale, an organisation with low employee engagement can never sustain itself in the long run. It can damage the productivity and profitability of the company, as well as affect the employee retention rate.
An employee who does not feel dedicated to the organisation and its goals will likely move quickly out of the company with few perks. To avoid this, there are ways to increase your employee engagement level. The following are some of the ways to do that: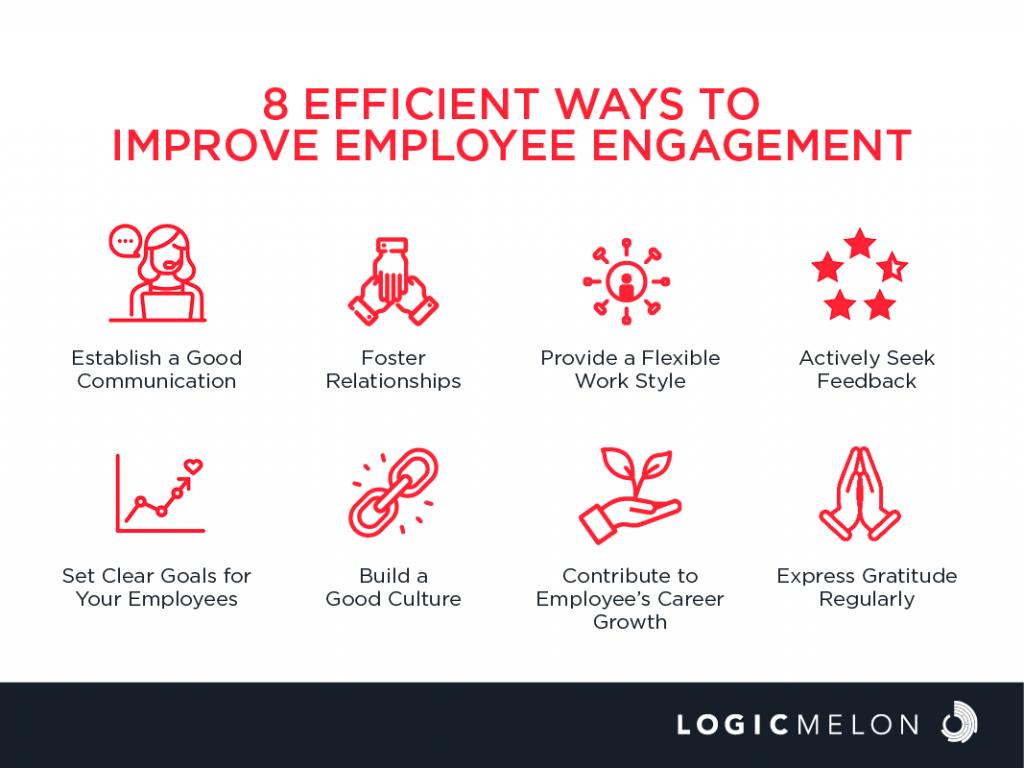 1. Establish a Good Communication
Communication is without a doubt the most crucial aspect of employee engagement. Employees need to have well-established communication between their peers and their managers.
Miscommunications are often the leading cause of problems arising between team members. This is especially true with large organisations. For communication, text messages are useful. To facilitate employee engagement, the employer should also address mistakes as they occur. Use a proper channel for communication, follow an established guideline and stick to it.
2. Foster Relationships
Relationship building is a skill that every employer must possess. It is a mandatory skill for bringing in new businesses and maintaining them throughout their lifetime.
Building a caring relationship with your employees will keep them more engaged. An authentic relationship that is not restricted to just business can ensure that the employee forms a good bond with their peers and managers. This can make them more comfortable with the work environment and help them engage.
Having a good relationship with co-workers outside of work can create a good bond between them so they can work well together. It could be a team lunch, a quick chat, or a casual meet-up. But, it can still bring people closer to having a good relationship at work.
3.
Provide a Flexible Work Style
Each employee works with their unique style. Some would like to take quick breaks to stay focused while others would prefer to just take one long break. The same goes for the location of their workplace. This means that each employee requires their own space to be productive.
Instead of having a rigid work schedule and expecting every employee to stick with that, Managers should encourage people to work within their style to increase productivity. Giving the employee the freedom to choose their workplace and timing can keep them engaged and make them much happier to work hard.
4. Actively Seek Feedback
At times, the reason for low employee engagement is not as visible as one would expect it. It might be hard to develop ways to keep them engaged without actually understanding their requirements.
In such a case, it is easier to ask for employee feedback. Employees should feel heard, and giving their views about the workplace and the organisation, in general, can make it easier for you to come up with an action plan.
Receive the feedback and make it anonymous if there is a need. Ask for feedback regularly and ensure that it is prioritised based on urgent requirements and repeated responses. Work on the feedback to make a positive impact on employees.
5. Set Clear Goals for Your Employees
An organisation needs all employees to give their best to function together as a unit. Due to various reasons, there might be confusion among the employees about their roles and responsibilities. This is a common mixup. Employees can go the extra mile only if they know their basic requirements.
After setting goals, the employee would understand them and work toward them. At times, the employee might feel too overwhelmed or exhausted to complete their tasks. During this time, the managers can guide the employee and assist them with their duties.
Knowing that they have teammates to depend on and get help from can create a massive boost in their morale. This can help the employee feel dedicated to the organisation.
6. Build a Good Culture
Building a good culture can help with the sustainability of your organisation in more than one way. It improves your branding, along with your employee retention and engagement.
Good company culture should provide a friendly and open environment where the employee's and organisation's goals align. A background in which the employee is satisfied can promote them to increase their productivity and improve their engagement.
7. Contribute to Employee's Career Growth
Any employee after joining your organisation will likely expect a certain level of growth in their skills and knowledge. This is one of the essential requirements to retain employees.
Development is one of the most important stages of an employee lifecycle. They join your organisation hoping to advance in their career. Employees who feel progression in their skills will likely stay engaged with the organisation and be more active in their work.
Be sure that the employees get their share of development. The development doesn't need to be intensive external training, as long as they can improve their professional skills simultaneously while working on the job.
8. Express Gratitude Regularly
In a large organisation, employees might feel unappreciated for all the hard work that they do. Employees who feel unappreciated and unvalued can quickly lose interest in their work, and their productivity takes a hit.
Expressing your gratitude and saying "Thank you" might seem like a simple response. But, it goes a long way in making the employee feel valued and happy about being appreciated for their efforts.
Gratitude goes a long way in communicating with employees. Appreciation from peers and management can motivate your employees to build loyalty toward the organisation.
Summing Up
Do not restrict your employee engagement strategies to just the ones mentioned above. Actively improve your work environment by understanding the requirements of your employees. Work on making the worklife of the employees more comfortable. This can make them more productive and keep them engaged.
LogicMelon
Award-winning recruitment software that will find, attract, hire and analyse the way you want to work. At LogicMelon, we have experienced software recruitment marketing specialists to help you build effective recruitment solutions supported by the best customer service you'll find anywhere!
Email: sales@logicmelon.com or call LogicMelon (UK) +44 (0) 203 553 3667 (USA) +1 860 269 3089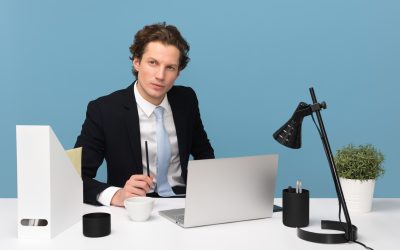 Recruitment crisis management requires adaptability, strategic thinking, and a proactive approach to address talent shortages and avoid disruptions.
read more
Love what you're reading?
Subscribe today and get insights straight to your inbox