10 Benefits of Cloud Recruitment Software
Cloud recruitment software is an HR tool used to implement, automate, and streamline recruitment processes. There is a recruitment solution platform that performs various tasks, from job posting to candidate screening and background checks. Cloud recruitment is selecting the right candidate for the right position. These actions result in an agreement between the employer and the final candidate. The potential candidates are filtered according to their skills, experience, and activities.
The Purpose of Cloud Recruitment Software
Multicasting of offers to create the job offer only once and distribute it to various job boards, thereby saving time for recruiters. The cloud recruitment software acts as a multi-channel that allows qualified candidates to share their social networks, the company site, and recruitment sites. This platform also allows users to define steps, facilitate the selection process, and notify candidates. The dashboards and reports allow for monitoring of the recruitment process in real-time.
This is a comprehensive tool that helps the organisation assist in the recruitment process, right from the application process to the distribution of the offer to the candidate.
Organisations use the cloud recruitment system to streamline recruitment processes. There are several benefits to leveling up your recruitment process by using a cloud-based recruitment process. Below is the list of benefits: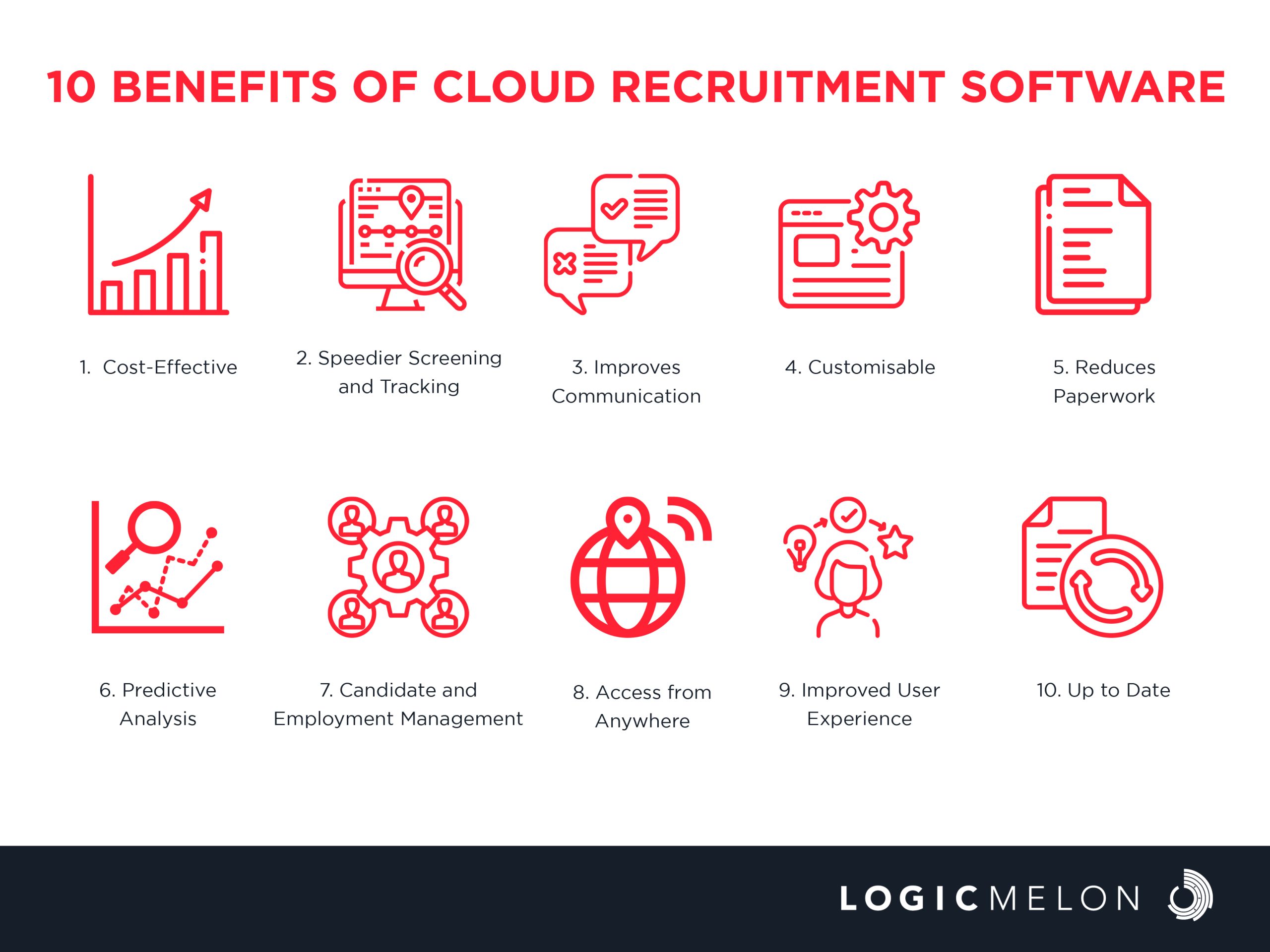 1. Cost-Effective
Using cloud recruitment software is a cost-effective system used to reduce the time to hire, streamline the recruitment process, and reduce manual work, thereby decreasing the expenses incurred. This software especially increases productivity and lowers administrative costs. With a personalised dashboard, each member is informed about the recruitment process and every step in the hiring process.
2. Speedier Screening and Tracking
An applicant tracking system will do the same kind of work through faster screening and tracking, but with cloud-based recruitment software, you can store the data and access it from anywhere. It also helps create a talent pool to refer to when looking for a new candidate.
3. Improves Communication
Communication is vital in the hiring process and in keeping the candidates informed about every procedure and process necessary for successful recruitment into the organisation. Cloud recruitment software with built-in communication features such as instant messages keeps everyone informed about the procedures in the recruitment processes.
4. Customisable
The cloud recruitment software is customisable according to the preferences set by the employer and can recruit candidates accordingly. This helps the cloud recruitment software fit well in every organisation. In addition, with cloud-based recruitment software, the cost is lowered when it comes to fixing, maintaining, and updating the software, and it is easier to use and designed to work with speed and ease.
5. Reduces Paperwork
The days of filling out personnel information are gone, as files can now be saved in cloud applications. An HR cloud recruitment software saves time by bringing solutions that are stored digitally.
6. Predictive Analysis
The artificial intelligence industry can anticipate which employees are likely to be dissatisfied by analysing the data throughout the organisation. The necessary steps can be taken to resolve the issue and ensure a smoother hiring process.
7. Candidate and Employment Management
The evaluation of employees is an important factor to consider when reporting their performance in the workplace. The cloud recruitment software helps measure and keep track of employment and working hours to manage the staff. Since the system is available in the cloud, the recruitment staff can retrieve the data from any location with internet access.
8. Access from Anywhere
One of the main reasons to use cloud-based recruitment software is that it is accessed through the internet, so you can access it from anywhere, making it easier to work remotely. Cloud-based recruitment software can be accessed anywhere in the world; for example, during vacation when you travel to another place, you can access and communicate with potential employees before your competitor approaches them with a job offer.
9. Improved User Experience
Growing a business in today's environment is all about the user experience. An improved user experience for managing candidates helps organisations grow effectively and efficiently. These factors give the employer a competitive edge over others in the industry, thereby helping to increase the employer's brand in the industry.
10. Up to Date
Cloud recruitment software helps organisations stay up to date with the latest trends in the recruitment process to streamline their business, with consistent feedback and roadmap functionality to stay ahead of the competition in the industry.
Frequently Asked Questions
1. What is cloud recruitment software?
Cloud recruitment software helps the recruitment process be accessed from anywhere and responds to the applicants, which reduces the time it takes to hire candidates.
2. How is an applicant tracking system different from recruitment software?
An applicant tracking system (ATS) is a subset of recruitment software. Recruitment software includes an applicant tracking system (ATS), CRM, bulk emailing engaging candidates, and employer branding for a smoother onboarding process.
3. What type of organisation should have a cloud-based recruitment system?
Cloud-based recruitment software guarantees a streamlined recruitment process for any type of organisation. This automated function helps businesses onboard candidates more smoothly.
Closing Thoughts
In the past, only large organisations could afford to implement cloud-based recruitment software. Now, any organisation can easily implement a recruiting solution, regardless of size. The Cloud recruitment software helps manage the entire recruitment process, from managing applications to screening candidates and processing background checks.
An organisation's success arises from various factors, and one such factor is the ability to streamline processes and streamline best practices to finish tasks effectively and efficiently. With the help of cloud recruitment software, the overall management and applicant experience is enhanced during the hiring stages, which helps you approach candidates in a faster and more effective manner than your competitors.
LogicMelon
Award-winning recruitment software that will find, attract, hire and analyse the way you want to work. At LogicMelon, we have experienced software recruitment marketing specialists to help you build effective recruitment solutions supported by the best customer service you'll find anywhere!
Email: sales@logicmelon.com or call LogicMelon (UK) +44 (0) 203 553 3667 (USA) +1 860 269 3089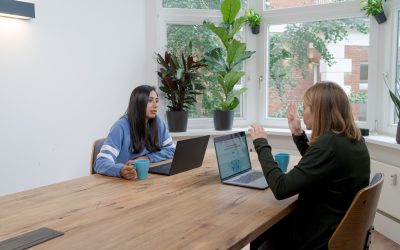 Cloud talent assessments are organised to evaluate the cloud computing skills, knowledge, and capabilities of individuals or teams.
read more
Love what you're reading?
Subscribe today and get insights straight to your inbox