6 Key Functions of HR You Need to Know
Be it any business, you need a human resources person to find capable employees. However, the functions of an HR representative do not stop there. There are a lot of roles and responsibilities that a human resources department holds that might surprise you.
This article will help you learn the functions of the HR department. Before we dive into the functions, let's start with understanding what human resource management is.
What Is Human Resource Management?
Human Resource Management focuses on attaining a competitive advantage for their business via effective, efficient, and strategic people management. In addition to focusing on attaining business goals, the main functions of the HR department are to maximise employee performance and abide by the employer's objectives.
Now let's learn a bit more about the functions of HR.

Human resource planning, recruitment, and selection.

Training and development.

Performance management.

Career planning and evaluation.

Rewards and recognition.

Personal well-being.
1. Human Resource Planning, Recruitment, and Selection
A human resource manager's first step or responsibility is to find what kind of employees their business needs. How many resources are required? Human resource planning focuses on the present and future workforce.
Once the planning for recruiting new employees is done, HR functions attract potential employees to the organisation. A strong and effective employee sourcing strategy can help the human resources team finish the job. One of the most important strategies HR professionals use to attract new employees is sharing testimonials of current employees. 
All this planning and the recruitment process comes down to the main point, selecting and hiring the right candidate for the role. With technological developments, HR managers have the privilege to use recruitment tools to make their selection process much easier. 
2. Training and Development
Once the candidates are hired, the first step is to onboard and train them for the job. HR professionals handle everything from onboarding new employees and sharing the mission, vision, goals, and policies to safety training.
After the onboarding process, HR facilitates the new joiners with professional assistance, like training, workshops, or seminars. This step from the HR management team can gain trust among employees because it is an act of investing in the employee's professional development. This act from the HR department can help increase productivity and loyalty and reduce turnover. 
3. Performance Management
Keeping track of employees' performance is another added responsibility for HR professionals. This function of HR also focuses on what went wrong or what hurdles the employees face that affect their performance. Setting goals, asking for feedback, and HR departments' good leadership skills are the main key factors in maintaining good performance management. 
Performance management can help to fill the gap between the present and future workforce. The effective way to build an effective workforce is through Learning and Development (L & D.)
The biannual performance review can help receive 360-degree feedback for the employees from his/her reporting manager, peers, subordinates, and clients (if applicable.) Assessing the performance can help the hiring managers provide constructive feedback to their employees. Here is an article about performance review questions every hiring professional should know. 
4. Career Planning and Evaluation
Setting a career path for employee hires is the fourth key function of HR. Employees' planning, guidance, and development are what a career path means. Any organisation can focus on future goals, higher productivity, and a stronger employer brand. For that to happen, HR must take an initiative that helps employees align their goals with the organisation's goals. 
After creating the proper plan, evaluation is an important aspect of HR. Evaluation of HR function ensures the department's plan is aligned in attaining a strategic approach toward the future with delivery and support. 
In simple terms, the HR function evaluation involves assessing the overall HR operation. This includes the availability of employees, quality of work produced, working hours, job responsibilities, how much value a job adds to the organisation, and the budget. The main idea behind the HR function evaluation is to ensure similar jobs are rewarded similarly. 
5. Rewards and Recognition
This HR function is crucial, effective, and impossible to miss. Hiring potential employees is one huge task, while retaining them is another. Rewards and recognition, the function of HR, can make employees feel that their work in the organisation is valued. 
Rewards for employees don't necessarily mean monetary benefits. For an employee to have good relations with the organisation, HR ensures growth and career opportunities, an effective and friendly organisational culture, extra benefits (health care, meal vouchers), and a work-life balance.
The aspects you provide for your employees (internally excluding the external image) are what the employee value proposition is called. Hence it comes down to the fact that rewards are more than monetary benefits. Here is a list of rewards the HR department ensures to provide its employees:
A Base salary.

Performance-based-pay.

Bonuses.

Work culture.

Job security.

Constructive feedback.

Alternating work.

Growth opportunities.

Formal and informal development opportunities.
6. Personal Well-Being
Human resource management extends their help and assistance to employees by taking care of them even when they run into personal issues. Ensuring the personal well-being of employees is vital because this factor will affect the company's productivity. This can eventually affect the company's bottom line. 
The human resources department's personal well-being function begins with one on one communication with employees and teams. The HR department ensures to take care of employees' personal well-being, but that doesn't mean the HR teams help solve the issues. It means the HR department helps with resources or assistance that might help the employees, like arranging mental health counselling, which could benefit all employees, including the HR department. 
Final Thoughts
The multi-faceted nature of human resource departments is the sole reason for driving most of the workforce of an organisation. HR professionals hold a vast range of skills to handle all hardcore HR functions. Above all, the key functions of HR come down to ensuring the workforce, or employees, are performing to the best of their potential in achieving the company's goals. 
LogicMelon
Award-winning recruitment software that will find, attract, hire and analyse the way you want to work. At LogicMelon, we have experienced software recruitment marketing specialists to help you build effective recruitment solutions supported by the best customer service you'll find anywhere!
Email: sales@logicmelon.com or call LogicMelon (UK) +44 (0) 203 553 3667 (USA) +1 860 269 3089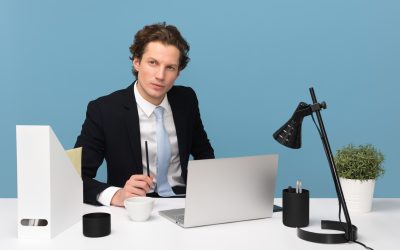 Recruitment crisis management requires adaptability, strategic thinking, and a proactive approach to address talent shortages and avoid disruptions.
read more
Love what you're reading?
Subscribe today and get insights straight to your inbox