What Is Job Analysis? Importance and Steps to Conduct One
How do you decide how many new hires you need for a position? Would you start rolling the job advertisements and take in every candidate that fits the job requirements? If you have been confused about everything related to filling a job position. Job analysis will help you with it.
You need to conduct a job analysis before you post a job advert. This article will help you with information about job analysis, its importance, and the steps to conduct a job analysis.
What Is Job Analysis?
Job Analysis: Identifying the skills, objectives, responsibilities, and tasks for a specific job. Job analysis is often misconstrued as crafting the perfect job description, but it isn't. Thorough job analysis helps your recruitment process in the long-term growth of your employees. The job analysis process is to enlighten the candidates/employees to achieve mastery of the role. Your sheer transparency helps increase the number of applications.
The following content will help you gain a different perspective of job analysis from "crafting a perfect job description" to "today's work environment demanding it to add value for teams and organisation"
What Is the Importance of Carrying Out a Job Analysis?
Now that you are aware that job analysis isn't just a job description, here is some information as an organisation you can provide for compelling job analysis data:
Selection

The recruitment process

The onboarding process

Training

Career Development

Health and Safety

Perks and Benefits

Compliance

Performance management

Termination

Offboarding
Job analysis helps the human resource team manage the time spent hiring a person. Every detail they add in the job analysis leads to a better job description, eventually attracting more suitable applications and a better hiring decision.
This process will also enhance your performance management feedback, guiding your employees for better performance.
How to Conduct a Job Analysis?
The following are the steps involved in job analysis: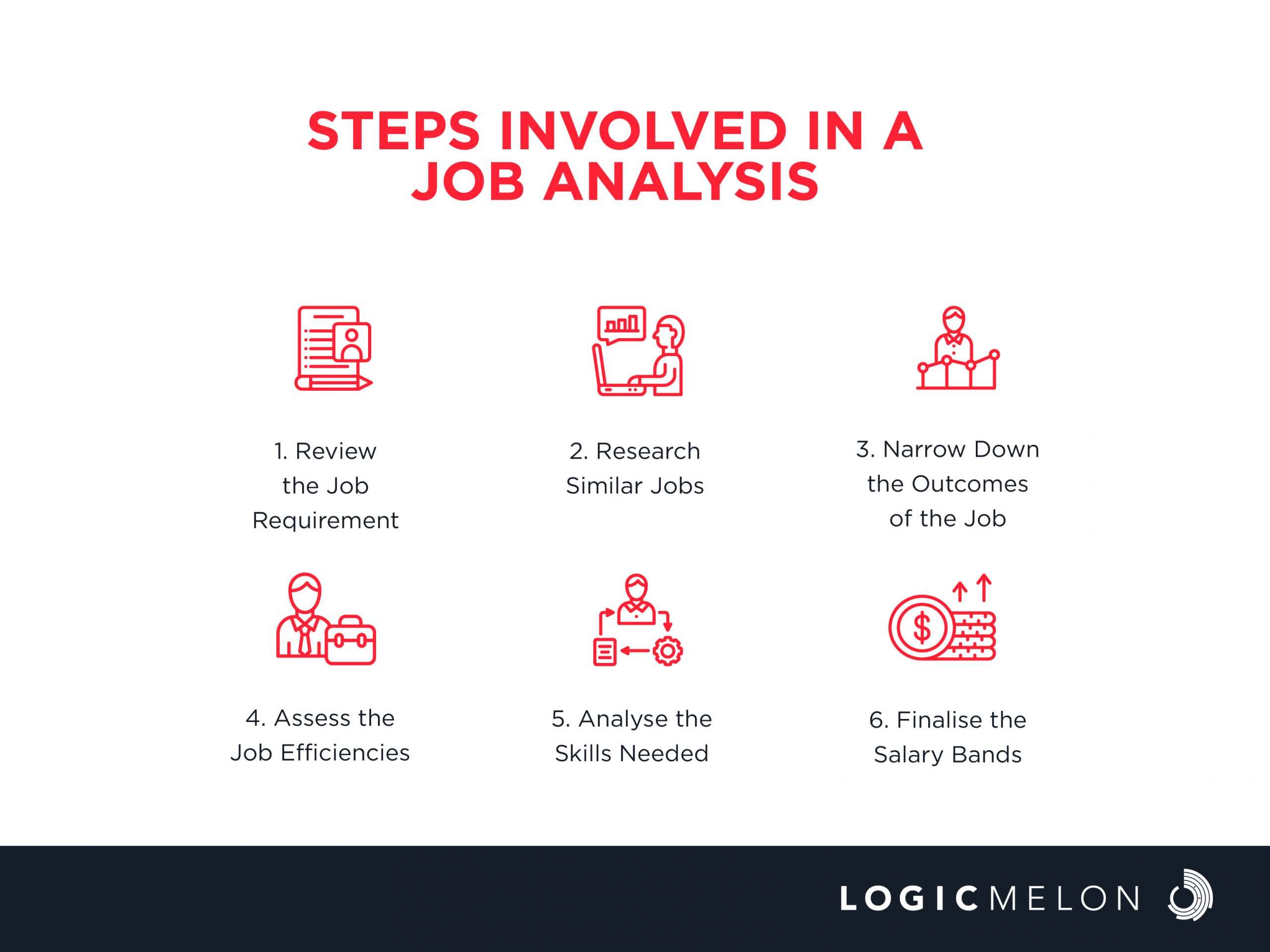 1. Review the Job Requirement
To start this process, you must begin communicating with your current employees. Being a human resource person, you may find it difficult to notice every tiny detail in your employee's day-to-day tasks. It's better you ask them; you'd be surprised with the minute details you can incur.
You can also ask a previous employee who was promoted from that position for a better job analysis. The more detailed answers you can get from your current and previous employees, the more your new employees may better understand their expectations and roles.
Tips:
Conduct a survey with the current employees of the same role.

Ask the managers about the expectations.

Discuss with your higher management to highlight if anything is missing.
2. Research similar jobs
Asking your employees, managers, and higher management is not all. You need to see what your competitors are doing for the same position. Researching similar job roles posted by your competitors can help you understand how to take the process forward.
Just like your organisation has expectations for the position, so do the job seekers. Reviewing similar job descriptions will help you overlook the critical job aspects. For example, few companies might establish their 30-60-90 day goals in their job posting. You can grasp information from there to set goals in your organisation.
Tips:
Search in Google with the job title.

Compare your job description with your competitors.
3. Narrow Down the Outcomes of the Job
This step has to be more clear and concise to avoid confusion. Because these steps set an expectation for your new employees from the organisation. With the same example we discussed before, the 30-60-90 day goal, you can try drafting the outcomes based on it. Or what would their tasks and goals be for week 1, week 5, and so on?
The main goal is to let know what an employee will be doing in their position, abiding with the organisation's objectives.
Tips:
Outline the organisation's goal.

Define the skills required.

Mention salary bands based on the role evolution.

Have a scorecard for performance review.

Set a timeline for the review process.

Describe the behaviours and attributes for the new employees to stick to.

Inform about zero tolerance activities (if any).
4. Assess the Job Efficiencies
Before you roll out the job posting, do a task analysis to see if the job can be assigned to a different department or employee. To achieve this, you need to do a job analysis for every position in your company, not just for the new job you are recruiting.
You can easily find out what roles and responsibilities every position has and if you can add on tasks to each role (if relevant) and skip the need for hiring a new position. If your current employees can handle it, instead of investing in a new hire, you can invest in your employees, gaining their trust and making them feel valued.
Tips:
Look for different skills your current employees hold.

Try assigning incomplete tasks to the team to analyse if they can handle them.

Rule out any tasks from job analysis if it can be carried out by other employees.
5. Analyse the Skills Needed
During the onboarding process, analyse what tools and skills are required in training them for both long and short-term success. This step helps your new employees figure out what they can expect in the upcoming weeks and throughout the year. You can approach your current employees about the required skills and training for the job. You can quickly fill the gaps and prepare an effective job analysis.
Tips:
Plan a training module.

Expertise required for the training.

Is the training one-to-one or in small groups?

A survey from your current employees for a better training process.
6. Finalise the Salary Bands
Finalising the salary range for a job role can be tricky. However, the job analysis part helps you figure out the tasks, functions, skill requirements, and education required for the job. You can also consider your competitor's job salary to get an idea. The key job details can help you determine the salary that can be offered for the new position.
Tips:
List the skills, work environment, and education required for the job.

Research your competitors.

Review your organisation's past salary offerings.
Conclusion
Following a job analysis makes your hiring process way easier than it used to be. To make this more effective for your organisation, you can regularly conduct meetings to determine the wants and needs of your employees (you never know when your employees want something extra to perform better). But don't stop with this. Continue researching and comparing with your competitors to evolve your job role. 
LogicMelon
Award-winning recruitment software that will find, attract, hire and analyse the way you want to work. At LogicMelon, we have experienced software recruitment marketing specialists to help you build effective recruitment solutions supported by the best customer service you'll find anywhere!
Email: sales@logicmelon.com or call LogicMelon (UK) +44 (0) 203 553 3667 (USA) +1 860 269 3089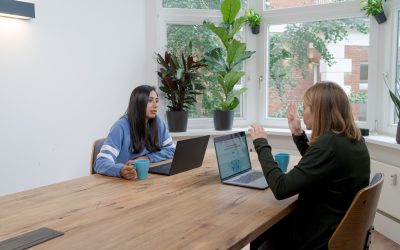 Cloud talent assessments are organised to evaluate the cloud computing skills, knowledge, and capabilities of individuals or teams.
read more
Love what you're reading?
Subscribe today and get insights straight to your inbox