Talent Pipeline: Definition, Benefits, and Steps to Build One
Just as much as filling your open position with the right candidates is important, it is also important for you to fill those open roles quickly. Filling the roles quickly can only be possible if you have the candidates prepared for your positions beforehand. Your talent pipeline can come in handy when you need to fill roles quickly.
Finding the candidates for your open roles would get even easier if there were candidates who had already been screened and met the requirements of the open role. In a competitive job market, proactive hiring is necessary.
What Is a Talent Pipeline?
A talent pipeline refers to a pool of qualified candidates who have already been screened and are ready to fill an open role.
The talent pipeline is a benefit of the recruitment process with a positive candidate experience. The talent pipeline is filled with candidates who have previously engaged with your organisation.
The talent pipeline can even consist of employees within the organisation who show the potential to be promoted and take on new responsibilities. These candidates are called internal candidates.
The other type of candidate in a talent pipeline is the candidate who has been in contact with the organisation and shows the potential to fill a current or future role. They are called external candidates.
How Is a Talent Pipeline Different from a Talent Pool?
The terms "talent pipeline" and "talent pool" are commonly used interchangeably. There is a fine distinction between these two terms that should be understood.
Talent Pool refers to candidates who have been in contact with the organisation. The main difference with them is that they have not been screened. The pool consists of candidates from which the most qualified candidates are sorted out.
Talent Pipeline refers to the pre-qualified candidates who are ready to fill the open role within a short amount of time.
The important distinction depends on whether the candidate has been pre-qualified or not.
Benefits of the Talent Pipeline
The proactive hiring strategy of building a talent pipeline comes with its benefits. These benefits make it one of the best strategies for recruitment needs.
When building a talent pipeline, the main requirement is that the future roles of an organisation are filled. This gives recruiters plenty of time to find their potential candidates, and screen them based on the job requirements. The recruiter can get a clear understanding of the candidate, which improves the quality of hire.

Passive candidates

are important for any recruitment strategy. While these candidates are qualified for your job opening, they are not actively looking for one. This works out because, in a talent pipeline, you get to build long-term relationships with the candidates before talking to them about a job role.

70 %

of the global workforce is made up of passive talent who aren't actively job searching, and the remaining 30% are active job seekers.

In a regular recruitment process, recruiters have a limited time to talk to the candidates about the employer brand and the company. This is not the case with a talent pipeline model, candidates and recruiters have a lot of time to engage with each other. This can help the recruiter build the brand of the company among the candidates.

To build a more

diverse workforce

, it is better to use a talent pipeline model. Choosing candidates and building a long-term relationship with them is possible for you when you have the time and space to engage with them.

Candidate experience

is the most crucial part of any recruitment process. It not only builds your employer brand but also helps you bring in more candidates. Such is the importance of a good candidate experience. It is easy to impart a good candidate experience when you build a good relationship with the candidates in your talent pipeline.
Steps to Build and Maintain a Talent Pipeline

Building a talent pipeline is all about maintaining a relationship with your candidates and ensuring that they are engaged with the organisation. Since maintaining a talent pipeline is a time-consuming process. It is necessary to be patient.
The following are some steps to build and create a talent pipeline for your organisation:
1. Plan Out Your Strategy
The main reason to build your talent pipeline is to reduce the time to hire and get candidates for your roles quicker. To ensure that the talent pipeline serves its purpose, you need to align it with the goals of your company.
The talent pipeline consists of candidates who will join your organisation for your vacant role, and also for the roles that might come up in the future. This can help you fill the roles seamlessly when the future role opens up.
In this regard, you need to understand the goals of your organisation and plan out a strategy for the roles that might open up and align your candidate requirements for your talent pipeline based on that.
2. Attract Talent to Fill Your Pipeline
You need candidates who are interested in your organisation to build a talent pipeline. This starts with your employer branding. If you have a good reputation among the candidates in your organisation it is easier for you to find candidates when you need them.
Since this is a long process, you can use various methods to source candidates for your talent pipeline. To attract candidates you could leverage your referral program.
Social recruitment is where you can source passive candidates easily. Employees matching your desired candidate persona will be easy to source on social media platforms, such as LinkedIn.
Make use of recruitment campaigns and build a brand for your organisation that makes it easier for you to attract candidates.
3. Screen Your Talent
As mentioned earlier, the difference between a talent pool and a talent pipeline is that the candidates are screened and are ready to join the organisation. To achieve that, you need to assess your candidates to ensure that they are suitable for your company.
The next step is to assess the candidates in the talent pipeline and find the ones who are suitable for your job roles. This can be done in a variety of ways, like filtering your search based on your candidate persona.
To make this simpler, it is better to use an applicant tracking system to help you with filtering your candidates to build a talent pipeline. More than just screening the candidates, an ATS will also help you find candidates and keep them engaged.
4. Keep the Candidates Engaged
Here comes the most crucial part of managing a talent pipeline. It is important to keep the candidates engaged. You can do that by keeping the candidates in the loop about everything that happens in your organisation.
There are many ways to grab their attention, you could use newsletters, emails, messages, blogs, or invite them to events. Make sure that you do not spam their messages. This will have a negative impact on the candidates and will keep them away from further communications.
Respect your candidates' time and do not force them to communicate. This will improve your branding and keep them interested in your future messages. When you reach out to the candidate for a job opening, respect their answer and move on if the answer is a "no."
Conclusion
To build a candidate pipeline for your organisation, you need to ensure that the candidate sourcing process and the engagement process are customised for your organisation. Plan and strategize according to your needs and create a talent pipeline to handle your recruitment needs.
LogicMelon
Award-winning recruitment software that will find, attract, hire and analyse the way you want to work. At LogicMelon, we have experienced software recruitment marketing specialists to help you build effective recruitment solutions supported by the best customer service you'll find anywhere!
Email: sales@logicmelon.com or call LogicMelon (UK) +44 (0) 203 553 3667 (USA) +1 860 269 3089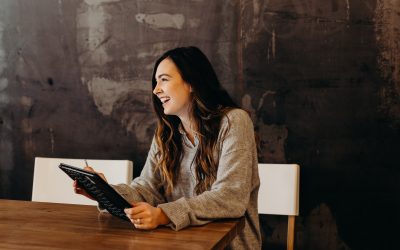 Good leaders can make or break a team. Every business leader has to develop over time, and there will always be room for growth.
read more
Love what you're reading?
Subscribe today and get insights straight to your inbox