What Is a Stress Interview?
A stress interview is an interview style that companies use to find out how candidates react to stressful situations. The goal of an interview is to effectively convey to the managers that you are the one for the job.
A stress interview analytically helps the interviewer to evaluate the candidate's ability to perform under the pressure of working in unexpected moments. An appropriate amount of stress will be a positive thing while too much stress can also affect them mentally, emotionally, and physically.
Types of Stress Interview
1. Problem-Solving Questions
Random problem-solving skills are tested where the candidates explain how they handle situations and test their behaviour of how they deal with them.
Some employers ask them about previous job obstacles in assessing a candidate and how they have overcome them in the past to better understand their problem-solving capabilities.
2. Rude Behaviour
There are many types of stressful interviews, and rude behaviour is one that may establish signs like using non-verbal communication as signs for proposing you have better activities.
The interviewer can ask questions like "How would you rate yourself on your performance in your previous role" this is a frequently asked stress interview question and rating yourself highly can reflect overconfidence whereas a low rating can leave a poor impression.
3. Aggressive Questioning
These are not regular interview questions but are meant to be difficult to answer. Questions like "why do you have an extended period of unemployment on your resume" are the type of aggressive questioning to know how candidates react to this situation.
The most important thing a job seeker can do to succeed in the interview is to prepare. Preparation also includes reviewing some common interview questions that a job seeker will face.
4. Hypotheticals
The candidates are tested and asked questions that explain how to deal with these types of situations. Candidates get an opportunity to demonstrate their skills in a unique way.
The quality of the response gives the interviewer an understanding of the answers, that is the way you think about problems that approach you. Connect your experiences from the problem stage to the benefits of the solution to make it clear.
How to Prepare for Stress Interview?
The following are some of the tips to handle stress interviews: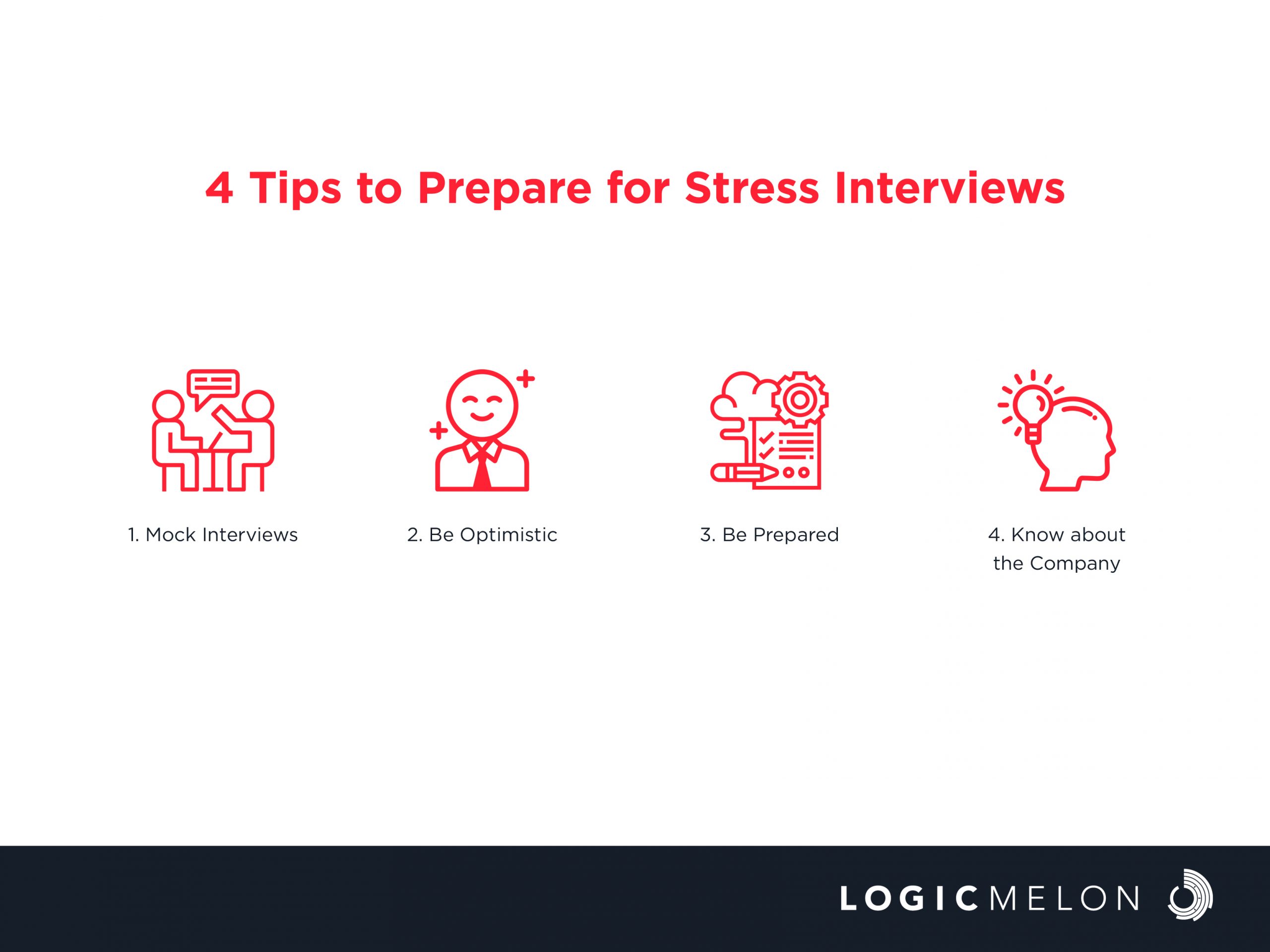 1. Mock Interviews
Practise mock interviews to learn how to best deal with the interviewer. Receive feedback that helps you respond to certain questions, this provides you with insight into the skills to develop before an actual interview.
Understanding the objective of the question can help you to understand the nature and tone that your answer consists of. Try to read through the reviews of employees working with the organisation to get a better perspective.
2. Be Optimistic
Maintain an optimistic attitude for challenging questions, you can ask the interviewer to repeat the question if the question was not clear.
Being optimistic is an important characteristic in a stressful situation but is also recommended for you not to pretend that you don't experience stress in your job, the interviewer might think that you're out of touch with your emotions or you do not take the job seriously enough.
3. Be Prepared
Stress interview questions always take some time to respond to situations in real life. This is mainly designed to know how candidates deal with pressure and will be helpful to handle workplace conflict.
Even though you might not know what an interviewer is going to ask, you can look at the qualifications listed in the job description, and prepare them for some common questions that can be answered.
4. Know about the Company
Some jobs require the employee to work under pressure and some interviewers test applicants on how they handle stressful situations.
Read about the job description and learn about the company to know insights into how they work and have a basic understanding of the interview process and the role you have applied for.
How Do You Structure a Stress Interview
Making introductions, learning about the candidate, finding out the candidate's motivation, discussing the candidate's skills, checking the cultural fit of the employee, asking for stress interview questions, discussing the position, discussing the salary, inviting questions, and the conclusion. 
These are intended to test the capacity to think directly on your feet, reach proficiently in troublesome situations and remain calm under pressure. The effectiveness of a stress interview depends on the organisation, and the position applied for.
Frequently Asked Questions
1. Why are stress interviews conducted for the recruitment process?
A stress interview is mainly conducted to put the interviewee in a complicated position and throw them off balance.
2. How do you handle stress interviews?
The main objective of a stress interview is to test your characteristics to remain calm when handling these types of circumstances in your work environment.
3. What is stress?
Stress is what people feel when they are under pressure or when threatened. This usually happens when the situation is not in full control.
4. Which type of industry uses stress interviews?
The industries which use stress interviews are sales and intelligence. Airline employees have to deal with a high-pressure work environment that has to be handled well by the employees in order to perform their job well.
Closing Thoughts
The main idea of getting through the process is to remain calm and unemotional throughout the interview. You can clarify the question, request more details, show your work, and can give examples that make a point. This is a common type of interview question asked to assess how the candidates work in a stressful situation. The drawback to a stressful interview might provide less information to the interviewer about the skills and experience. Interviewers can incorporate more of these questions into the interview to understand more about the applicant.
This type of process helps the hiring team to assess how someone performs during a stressful situation. Employers can understand applicants' skills, experience, and personalities to meet the job's requirements.  
LogicMelon
Award-winning recruitment software that will find, attract, hire and analyse the way you want to work. At LogicMelon, we have experienced software recruitment marketing specialists to help you build effective recruitment solutions supported by the best customer service you'll find anywhere!
Email: sales@logicmelon.com or call LogicMelon (UK) +44 (0) 203 553 3667 (USA) +1 860 269 3089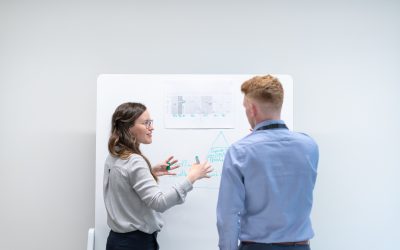 Establishing HR KPIs is key to unlocking the full potential of your company's human capital. Read the blog to know more.
read more
Love what you're reading?
Subscribe today and get insights straight to your inbox