Tips to Be a Highly Organised Recruiter
A recruiter's life consists of multiple tasks that can make managing them all challenging to handle. However, what differentiates a recruiter from a highly organised recruiter is how they manage their time. An organised recruiter handles their tasks so that they get the most out of their time.
Posting jobs on various boards, handling candidate calls, scheduling interviews, communicating with clients about their job offers, scouting for candidates on social media, and looking for opportunities to hire new talent. A recruiter's life is always packed. 
A good recruiter cannot afford to leave these tasks incomplete. In a competitive process such as recruitment, recruiters have to stay focused to get most of their work done without letting their productivity drop.
The following are some tips that can help a recruiter to work on the tasks efficiently and get them into a highly organised schedule to increase productivity:

Create a Daily Checklist
Every day, a recruiter's day will consist of many tasks. To ensure that you do not miss out on any of them, having only a mental note of what needs to be done may not be enough for a recruiter. Every day before getting to work, spend the first few minutes of the day making a checklist of every task you need to complete for that day.
A highly organised recruiter should have a daily checklist that is either physical or digital. Find out what works for you and stick to it. Add every task to the list, no matter how small. This will give you a sense of accomplishment when you cross them off your list. As long as a checklist is present, handling daily tasks should become easier and more manageable. 
Use Colours to Group Your Tasks
Colour coding your tasks might seem like a simple step, but it goes a long way in making the recruiter's life easier. A recruiter's workload may contain different types of tasks. Allocating a colour code for them can group the tasks to help the recruiter stay organised.
For instance, recruiters can also allot specific colours for various clients. The colour system can also indicate the candidate's score and their likeliness of joining the organisation as an employee.
Set Mini Deadlines
Once you have a list of all your tasks set and ready, it is essential to ensure that you complete your tasks on time. To help with that, have a deadline set for each task. Or, for a more collective approach, group all the tasks together and give them a common deadline. 
For instance, telling yourself to "complete this set of tasks before lunch," can ensure that you focus on the tasks in that group in the morning. This can help you stay on track and while breaking down your tasks into much more manageable chunks. Having deadlines can help you check if you are on the right path and allow you to make adjustments to look after the tasks within the time left. This system can help you become a more organised recruiter.
Automate a Time Consuming Task
Recruiters can mostly become overwhelmed with tasks that are repetitive and time-consuming. Tasks such as returning emails, posting jobs across various platforms, maintaining the talent pool, and keeping the candidates engaged can consume a considerable chunk of time, leaving the recruiter with no time for any other activities.
Automating these tasks with an applicant tracking system that needs minimal input from the recruiter can help them handle these time-consuming tasks. Added to that, an ATS can help the recruiter in every step of the hiring process. An organised recruiter should have an applicant tracking system that helps make their lives easier.
Allocate Time for Checking Emails
A recruiter is likely to receive a lot of emails. Emails from candidates looking to clear their queries, clients following up on a report, results from online assessments, or requests from fellow recruiters. The same applies to LinkedIn messages that recruiters receive.
Replying to every one of these emails can take up a lot of time. Responding to emails and getting back to the task at hand, only to receive more emails that need a reply, can be counterproductive. A better approach would be to allocate a designated time in the day to respond to emails and any other platform where you engage in communication with clients and candidates. This can help you stay organised as a recruiter.
Leverage Your Talent Pool
Recruiters get regular requirements for job openings. Looking for new candidates every time a job opening is created can consume a lot of a recruiter's time. This is where building and engaging a talent pool comes into play. A highly organised recruiter keeps a talent pool to help with the hiring process.
An existing talent pool can help you find candidates for requirements that come up. It is best to look for candidates in your current talent pool before moving to other sources. Engaging with candidates and building connections before there is a job opening can help you find candidates more efficiently.
Have Templates in Place
As a recruiter, you are expected to respond to various emails. The emails might vary in nature. They might be a rejection, an offer proposal, or a cold email. It is a good practice for an organised recruiter to have a template for these scenarios.
Having templates in place does not mean that your responsibilities are done. Each candidate and situation will likely require you to tweak the response a little. An added advantage is that these templates can work together with an applicant tracking system to ensure that they are sent out quickly.
Prioritise Your Workload
The heap of workload for a recruiter is always endless. A highly organised recruiter should know which tasks need immediate attention and which tasks can wait for a time. Having clear knowledge of your tasks and their priority can help a recruiter make an educated decision about their daily duties.
You can use various methods to ensure that you indicate which tasks have what priority. As mentioned earlier, colour coding can help you differentiate these tasks. Placing deadlines on a task can also help you to prioritise them and help you stay organised.
Final Thoughts
Organisational skills are mandatory for every recruiter. It helps them handle all the necessary tasks. The mentioned tips might look minimal, but these efforts can go a long way in effectively managing essential recruitment processes. Any recruiter might employ their method of handling their tasks, but a solid foundation that relies on organisational skills can help them develop into a great recruiter.
LogicMelon
Award-winning recruitment software that will find, attract, hire and analyse the way you want to work. At LogicMelon, we have experienced software recruitment marketing specialists to help you build effective recruitment solutions supported by the best customer service you'll find anywhere!
Email: sales@logicmelon.com or call LogicMelon (UK) +44 (0) 203 553 3667 (USA) +1 860 269 3089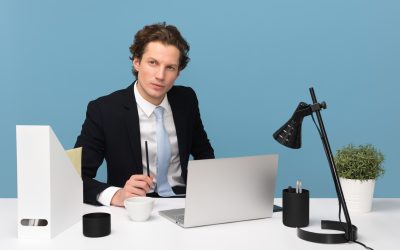 Recruitment crisis management requires adaptability, strategic thinking, and a proactive approach to address talent shortages and avoid disruptions.
read more
Love what you're reading?
Subscribe today and get insights straight to your inbox