Tips To Write an Attractive Job Advert
In a competitive market, finding the best talent can be intense. A poorly written job advert can be one of the reasons a candidate prefers to leave the organisation. If they find it misleading or not up to expectations. Either way, your organisation's employee retention rate and brand identity take the hit.
Here's the process most job seekers follow: search, apply, decide, and join. Since their click on your job advertisement is the very first step to your success, the advert you write and design should be as attractive as possible to bring in eligible and talented candidates.
Your job advert should be to the point and avoid fluff or sugar-coating. Keep it crisp and attractive to find your dream hires. Continue reading to better understand how to write an attractive job advert.
Are Job Descriptions and Job Adverts the Same?
While reading the above passage about job adverts, you may have doubts about whether the job description and advert are the same. No, it's not. Job descriptions and job adverts are different, though they are both involved in the hiring process.
A job description is the first step you take in the hiring process, and it's more of an internal process. With job adverts, you attract candidates for a job position. Of course, the job description will be a part of the job advert.
A job description is a document used internally to define the roles and responsibilities of the open position. The job advert is "how you sell" your job opening and get eligible candidates to apply for the role.
How Do You Write an Attractive Job Advert?
Well, writing an attractive job advert is crucial. This is where you can bag top talents who are looking for opportunities. As mentioned before, you must make sure there is no fluff or sugar-coating. Be crisp and straight to the point.
Here's a breakdown of how you can frame your job advert: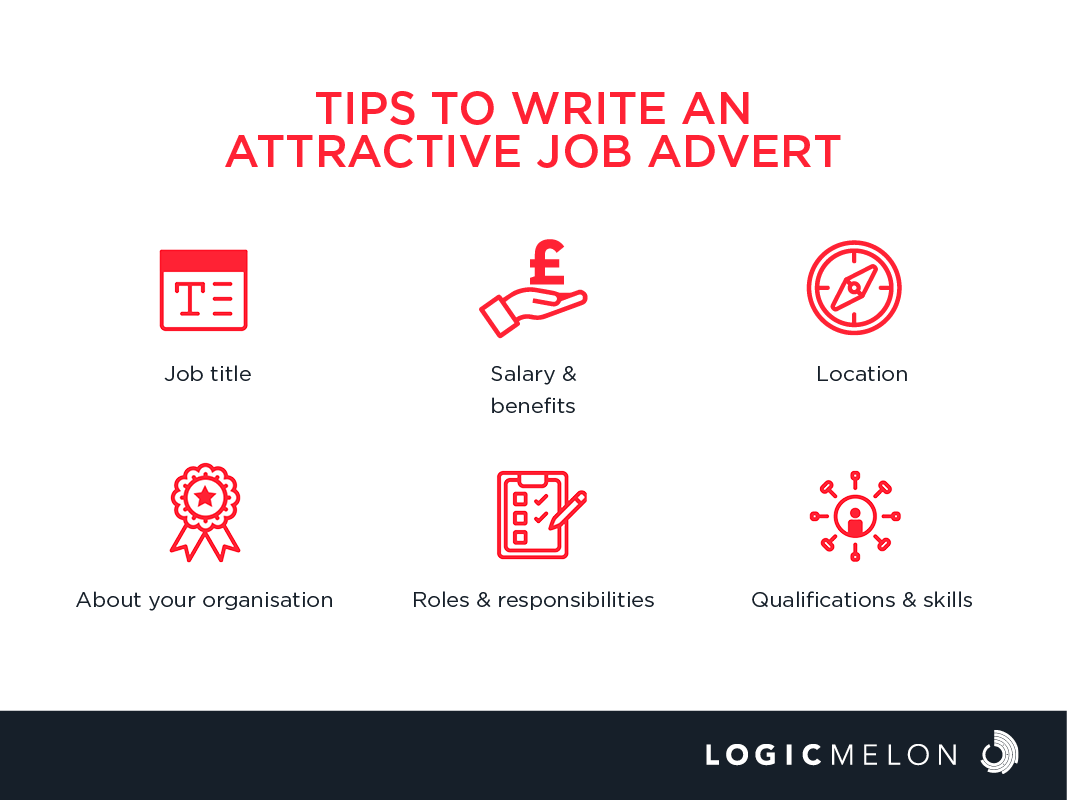 Job title.
Salary and benefits.
Location.
About your organisation.
Roles and responsibilities.
Qualifications and skills.
It is not mandatory that you follow the given breakdown. However, you should ensure all these factors are mentioned in your job advert to make it click-worthy.
Job Title
You usually add a job title to your job description. The job title is for job seekers to quickly see what the job is about or for you to have track of the applications you send out. The job title is more important than defining itself.
Regardless of being the title of your job advert, the job title is also an important SEO factor. Think from a job seeker's point of view. How do they search for jobs on job boards or search engines? Keywords. You may have to pay attention to the job title you set, have some options, and see which keywords rank best before you go ahead with it as the job title.
Salary and Benefits
Have you thought of adding the salary range to your job adverts? If not, it's time you start to consider adding one. Adding a salary range to your job adverts can reduce the to and fro between you and the candidate. You know your recruitment budget and cost per hire before starting your job adverts, so you should mention that. This way, you can handle candidates who are actually comfortable with your mentioned pay scale.
Is it even necessary to add benefits to your job adverts? Absolutely yes. Payscale is something candidates pay more attention to, but benefits hook them to the offer even when the pay scale is not ideal. The benefits the organisation provides doesn't just bind the candidate in your recruitment net, but it also helps in retaining the candidate into your organisation for a more extended period.
Hence, you must add a salary range and the benefits into your job advert to attract eligible candidates.
Location
It's high time you stop giving just the city of your organisation's location. Instead, provide the exact and complete address. Giving the exact location reduces the number of candidates searching about your organisation on Google. Surfing your organisation is good, but it leads job seekers to make an extra effort even before starting the job.
There are high chances they might even forget your organisation's name after clicking the search bar. So why give them extra hassle instead of giving them the exact location in the job advert.
About Your Organisation
The probability of every job seeker knowing your organisation is very low. So, you must speak about the organisation in your job adverts. In turn, this becomes a trust factor for job seekers and helps them understand the basics about your organisation.
You can entice the candidates by answering the following:
Why do you prefer our organisation?
What does the future hold for the job posted?
What does a typical day of the particular role look like?
Try framing a few Q/A's that provide the candidates with a better vision of the role and organisation.
Roles and Responsibilities
Roles and responsibilities are critical factors where you should spend a few more minutes writing it out. Regardless of the salary, benefits, and job culture, if the job seeker does not have better clarity about their roles in the organisation, they are likely to leave in a few months after onboarding, quoting, "misguided information in job postings."
Your roles and responsibilities section should give them a complete picture of their working hours in your organisation. Who they will be reporting to, what their work schedule is, or any further information regarding their work in the organisation must be added in the job adverts.
Qualifications and Skills
The qualification and skills of the candidate you are looking for are the job advert's key requirements. Your imagination of how the dream hire should come into play is in this section.
Mention every single factor that is required for the job, such as:
Certifications.
Experience in the relevant field.
Linguistic, technical, or non-technical skills.
The skills and qualifications you mention in the job advert can bring in eligible and top talents for your hiring process. This is also a way to higher your hiring standards.
Conclusion
The structure discussed portrays what a good job advert should look like. Now, you can start writing the job advert for your organisation and encourage eligible and talented candidates to apply for your job postings.
Since the job advert is the first information job seekers come across, maintain consistency in writing and make sure any member in the recruitment team can explain every section in the job advert.
LogicMelon
Award-winning recruitment software that will find, attract, hire and analyse the way you want to work. At LogicMelon, we have experienced software recruitment marketing specialists to help you build effective recruitment solutions supported by the best customer service you'll find anywhere!
Email: sales@logicmelon.com or call LogicMelon (UK) +44 (0) 203 553 3667 (USA) +1 860 269 3089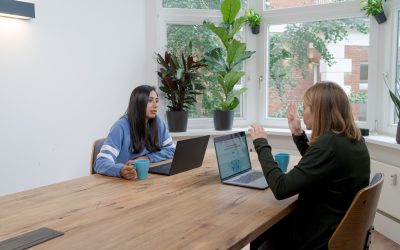 Cloud talent assessments are organised to evaluate the cloud computing skills, knowledge, and capabilities of individuals or teams.
read more
Love what you're reading?
Subscribe today and get insights straight to your inbox