Top 10 HR Challenges and How to Handle Them
Human resource management is all about understanding the difficulties that a business faces and charting effective solutions with the assistance of a diverse workforce. Managing human resources differs from managing physical resources, such as a building or machine, in that physical resources have limitations and can be easily replaced, whereas humans are finite and cannot be easily replaced in most cases.
Human resource management in the technological era is an art that requires planning and a strong understanding of human motivations. Many companies are unable to understand this, but they can invest heavily in technology that solves geographical constraints and advances. Technology is culturally driven. If technological resources are cultural, they are just like people. If they are physical, they are just like buildings and machines. All resources are created by people and technology. So to help understand it, we have to recognize the human component of each resource.
When it comes to dealing with humans, there is no such thing as a one-way street. It is especially difficult when you are managing a large number of employees. Some of the issues that human resource professionals encounter and how to deal with them are listed below:
1. Process of Recruitment and Selection
Shortlisting the candidates based on their skillset to meet the organisation's requirements is one of the most difficult challenges HR professionals face. Set up a proper selection procedure for the company to teach, encourage, and reward its staff. The selection process should be well-planned, structured, and in a specified order. This is why it is such an important process. Documentation of the process is required and should be precise and methodical. The recruiting and selection process should be consistent across all company departments. You can conduct the recruiting process in a variety of ways and approaches, depending on the recurring situations. It is always good to have the flexibility to adapt and face challenges.
2. Hiring and Retaining the Best Talent
Hiring and maintaining top talent can be a problem for firms with several locations and many workers. Top talent is drawn to companies that have a compelling vision and mission, as well as fascinating work that they love and can shine in. Top talent also wants advancement and a position on the leading team; they want to work in an environment that allows them to succeed, while also accelerating the organisation's growth. This may be accomplished by providing an atmosphere in which individuals can share their expertise, employ cutting-edge technology, and work on complicated and tough challenges. Organisations may improve employee engagement and retain top talent by concentrating on company culture and employee performance.
3. Employee Relations
Employee relations should never be considered a trivial part, it is one of the biggest hurdles most organisations and HR professionals face. Resolving them can be both critical and extremely difficult. HR management can provide the appropriate tools and technologies to achieve the employer's objectives and goals. Employee relations should be a part of the mission and vision of an organisation. It is not only the HR department that is involved in employee relations but some organisations prefer to have a separate designated team assigned to take care of employee relationship management. When it comes to employee relationships, the most important thing to remember is to make them feel appreciated. This can be accomplished through incentives and recognition, work-life balance regulations, a career structure, or health care benefits. It is the key to keeping the employees loyal and trustworthy.
4. Communicating with the Team
Communication with the team is primarily intended to promote employee productivity and performance. When confronted with an issue, communicating it can help the team resolve it smoothly. Many times, hearing from employees who want to communicate about what is important to their team can enhance productivity, and sustainability, and provide an enjoyable workplace. This enables employees who work as a team to communicate through difficult times and get the right support from HR management.
5. Retention and Termination
There is no one-size-fits-all solution to retention and termination issues. HR software can help a firm rearrange their workplace to make it more friendly to employee retention, while also increasing employee mobility and engagement. This does not imply that a person must always be present. It can also refer to a set of ways to minimise the number of layoffs among employees. A higher resignation rate in the face of worsening circumstances can be quite alarming, and organisations are seeking to enhance their personnel policies in order to prevent attrition. People can also be dismissed as a result of a lack of consistency and stability in their performance. Likewise, people also get terminated due to a lack of stability and consistency in their performance. A circumstance like this serves as a reminder of the relevance of HR rules and how they influence an employee's stay in the organisation. Retention and termination are delicate issues to navigate since they determine the fate of an employee's relationship with the organisation.
6. Staff Motivation and Development
Challenges involved in staff motivation and development are well known. It is not easy to keep staff motivated. They can be tempted to do other things as well. One way to avoid your staff becoming distracted is to keep the workplace appealing to employees. A work environment with a good atmosphere can motivate employees to keep working as long as they are not interrupted. Lighting, temperature, a comfortable chair, and even background music can create a great atmosphere. The good thing is that the workplace has gained more attention since employees are looking forward to going back to work from the office and they are expecting a welcoming and feel-good atmosphere to work from. When a workplace is less than ideal, it should be easy to fix.
7. Career Development
Challenges involved in career development can be the same as productive career challenges. The difference here is that people are no longer looking for a simple promotion or a designation under their name. They are looking for upskilling, benefits, growth opportunities, and a well-structured career framework. HR should focus on providing these employees with the necessary career paths while hiring and giving them timely guidance and support with career development through their service in the organisation.
8. Employee Benefits
Employee benefits are always a critical challenge faced by HR management. Starting with payscale, salary, and the processing of benefits, every element involved has challenges. If a person is not being paid correctly, has no proper fixed or variable benefits, or lacks employee care benefits, this can lead to employee dissatisfaction. An organisation should have structured employee benefits apart from their gross pay. This not only motivates employees but also drives employee referrals and retention rates. Some of the well-known employee benefits are flexible working hours, an annual leave policy, free food, health care services, and leave travel allowances.
9. Performance Evaluation
The HR department can face difficulties while making performance evaluations because of the number of stakes involved. An HR professional has to look at the affected situation, the employees, and the stakeholders. HR must then decide upon the best actions they can take with the situations presented. If performance evaluations could only be done by considering the stakeholder's benefit, it wouldn't be appealing. Having a standard employee performance evaluation can help the organisation study and understand its employees better. Conducting regular performance evaluation meetings can help both the employee and employer to learn where they stand in quality and results.
10. Employee Wellbeing
When it comes to human resource management, one of the most difficult challenges to address is employee well-being. Employees are not given a wealth of perks, therefore ensuring that employees are satisfied with their jobs is a vital component of human resource management. There are many organisations that spend money on employee activities and vacations, but the ones that concede will have an advantage in the long run. There are a variety of reasons why employees may not appear to be satisfied with their jobs; consequently, HR should take efforts to guarantee that no employee ever feels that their days at the firm are difficult. Some of the ways through which HR professionals can monitor employee wellbeing are through employee happiness metrics, employee satisfaction surveys, employee grievance meetings and mental health workshops.
Closing Thoughts 
Any organisation's backbone is its human resource management. Human resource professionals face a number of challenges. To deal with these challenges, a wide range of skills, knowledge, and concepts are needed. In this article, we tried to give you some insight into the most common difficulties experienced by human resource management experts, as well as how to successfully deal with them.
Challenges are not always the same, especially when handling human resources. But with the help of structured management and knowledge, HR professionals can handle these obstacles in an efficient and effective way.
LogicMelon
Award-winning recruitment software that will find, attract, hire and analyse the way you want to work. At LogicMelon, we have experienced software recruitment marketing specialists to help you build effective recruitment solutions supported by the best customer service you'll find anywhere!
Email: sales@logicmelon.com or call LogicMelon (UK) +44 (0) 203 553 3667 (USA) +1 860 269 3089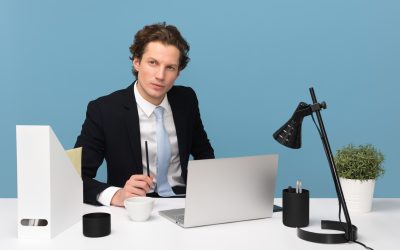 Recruitment crisis management requires adaptability, strategic thinking, and a proactive approach to address talent shortages and avoid disruptions.
read more
Love what you're reading?
Subscribe today and get insights straight to your inbox