6 Ways to Advertise Job Openings
Are you still on the lookout for the perfect candidate to fill that empty seat in your organisation? Well, look no further! In this jolly blog, we'll dive into the wonderful world of job advertising and explore the many ways you can effectively and efficiently advertise job openings to attract those top-notch candidates.
Benefits of Advertising Jobs
1. Builds a Talent Pool
When you're in need of a new employee, advertising your job opening allows you to cast a wide net and reel in a pool of talented candidates. These eager job seekers apply based on their interests and personal development, giving you a variety of options to choose from. With a talent pool at your disposal, you can easily select the cream of the crop for your vacant position.
2. Eligible Candidates Galore
By advertising job openings, you open the floodgates to a plethora of eligible candidates. You can cherry-pick the perfect fit based on their suitability, qualifications, requirements, and personalities. This is especially handy when you have multiple positions to fill and specific requirements to meet. With job advertising, you'll be spoilt for choice!
3. Finding Candidates Made Easy Peasy
Job advertisements are like megaphones that help you effectively locate potential candidates. By reaching a large audience, you can ensure that your job openings are seen by the right people. This increases your chances of finding the ideal candidate to fill that vacant position in no time.
6 Ways to Advertise Job Openings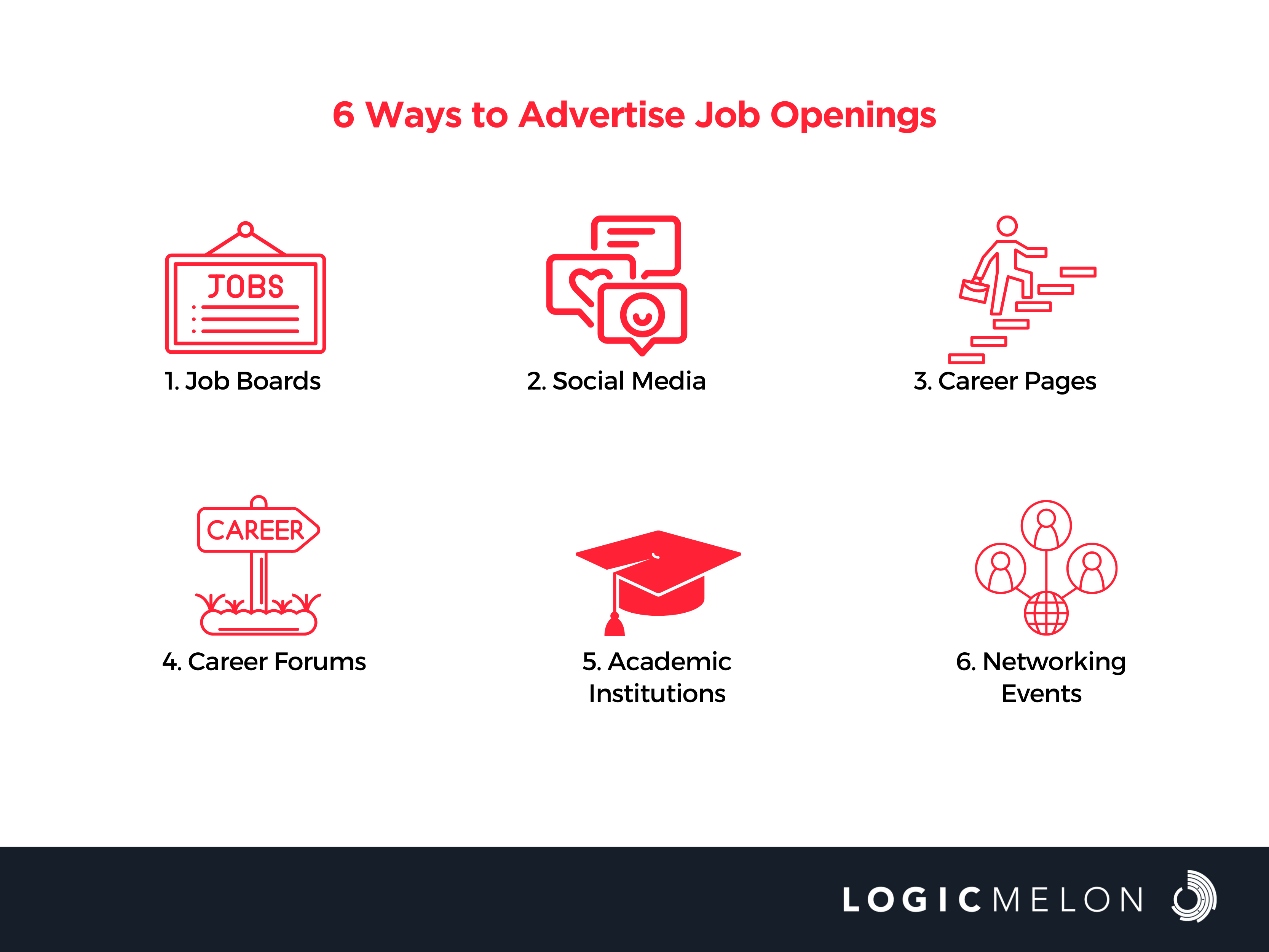 1. Job Boards:
Hop on the job board bandwagon! These online platforms are a fantastic way to list your job openings and attract potential candidates. You can even narrow down your search by targeting specific industries and locations. The more you advertise, the more candidates you'll entice to apply for your jobs.
2. Social Media:
Don't underestimate the power of social media! In 2023, an estimated 4.9 billion people use social media across the world. Utilise various social media platforms to promote your organisation's open positions. By engaging with a large audience, you'll have a higher chance of finding professionals who are not only interested but also perfectly suited for the job. It's time to harness the social media wave!
3. Career Pages:
Give your organisation's website a facelift with a dedicated career page. This page will serve as a beacon for potential candidates interested in your vacant roles. Provide links to various jobs and make it easy for users to apply. A career page is like a gateway to a world of job opportunities!
4. Career Forums:
Ever visited an online career forum? These nifty platforms are filled with discussions, queries, and helpful information about careers and job searches. By actively participating in these forums, you can engage with potential candidates and discuss the possibility of filling your vacant positions. It's time to put your organisation in the spotlight!
5. Academic Institutions:
Team up with academic institutions such as colleges, universities, and vocational schools. Host events or participate in job fairs organised by these institutions. This partnership not only benefits eligible students but also helps you fill positions in your organisation effectively and efficiently. It's a win-win situation!
6. Networking Events:
Get your mingling shoes on and attend networking events! These gatherings are perfect for connecting with potential candidates. You'll have the opportunity to meet professionals from specific industries and engage in career-related discussions. Even if they're not actively seeking a job, they may become prospects in the future. It's time to expand your professional circle!
Frequently Asked Questions
1. What is an employee referral programme?
An employee referral programme is a clever way to advertise job openings by tapping into your employees' network. It's a cost-effective method that allows you to reach candidates who have been referred by your own staff members. Talk about insider connections!
2. What should I keep in mind while creating promotional videos for career pages?
If you're feeling fancy and creative, consider making promotional videos for your career pages. These videos provide potential candidates with a visual glimpse into your company culture and what it's like to work there. Get those cameras rolling and make your organisation shine!
3. Are sponsored ads effective for advertising vacant job roles?
Absolutely! Sponsored ads are a savvy way to promote your job openings. These performance-based advertisements allow you to pay based on clicks and impressions, ensuring that you're reaching interested candidates. It's a cost-effective method that saves you from splurging on irrelevant viewers.
Closing Thoughts
Now that you're armed with the knowledge of how to advertise job openings, it's time to put your plans into action. Don't dilly-dally any longer! Kickstart your journey by using Logicmelon's multi-posting software, which saves you time and effort by allowing you to post job openings on multiple job boards simultaneously. It's time to fill those vacant positions and welcome your new superstar employees with open arms!
LogicMelon
Award-winning recruitment software that will find, attract, hire and analyse the way you want to work. At LogicMelon, we have experienced software recruitment marketing specialists to help you build effective recruitment solutions supported by the best customer service you'll find anywhere!
Email: sales@logicmelon.com or call LogicMelon (UK) +44 (0) 203 553 3667 (USA) +1 860 269 3089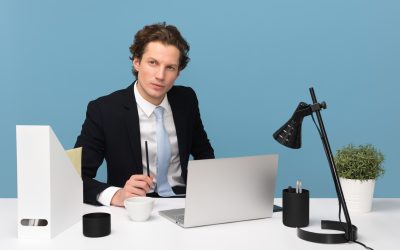 Recruitment crisis management requires adaptability, strategic thinking, and a proactive approach to address talent shortages and avoid disruptions.
read more
Love what you're reading?
Subscribe today and get insights straight to your inbox